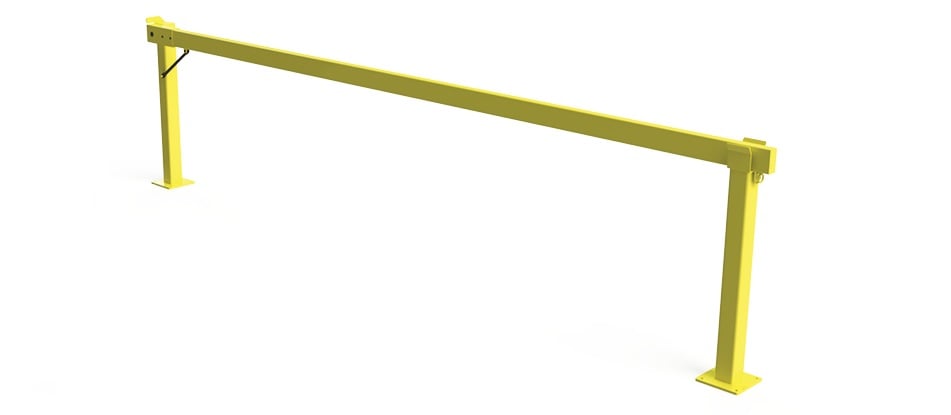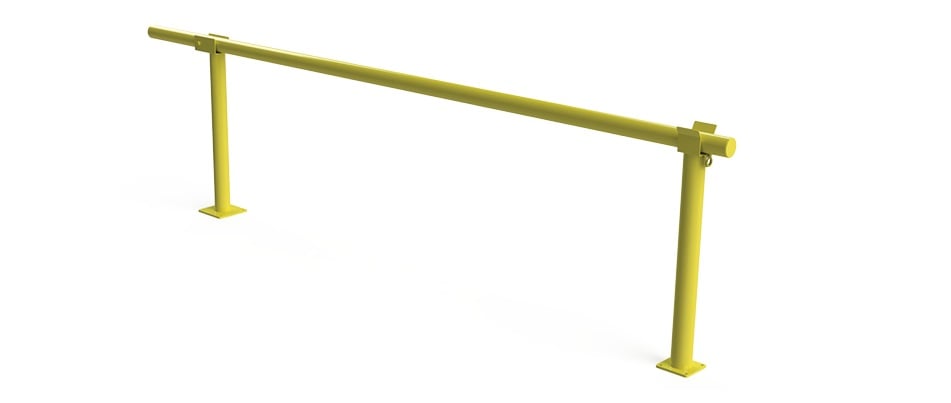 Mezzanines, loading docks, and mezzanine pallet receiving bays can present fall safety hazards in warehouses, fulfillment centres, and other facilities. According to Safe Work Australia, worker fatalities involving a fall from height between 2008-2011 was 12 within the transport, postal, and warehousing industry and 11 from the manufacturing industry.
It is important to identify fall hazards within the workplace so they can be correctly controlled. Identifying all locations and tasks within the workplace that could cause injury due to a fall is the first place to start. Barriers (or edge protection) to prevent a person falling over edges or into holesshould be provided on relevant parts of a solid construction. The correct choice of safety protection for exposed edges will be determined by the height of the fall/drop off.
Low Edges
To protect workers from low exposed edges, the use of industrial portable barriers could be implemented. These would be used in temporary situations where work is not continuously carried out and the risk is minimal. These can also then be relocated to another area within the facility that requires them to ensure the personnel within the area are performing their tasks in a safe environment. For a permanent fixture, installing Modular Pedestrian Rails would protect workers from exposed edges. Installing a single pedestrian gate will allow for workers to pass through the restricted/protected area safely. Installing two 1200mm pedestrian gates together creates a wider opening, suitable for receiving pallets in a loading dock environment.
High Edges
To protect workers from high exposed edges, a permanent fixture is always required prior to allowing personnel within the potentially dangerous area. This includes installing either a Heavy Duty Industrial Boom Gate, Counter balance BoomGate, or a Double Safety Boom Gate. A Double Safety Boom Gate is the common choice for mezzanine pallet receiving bays, creating air-lock safety zones. When one gate is open, the other is closed, which ensure the safe loading/unloading of elevated areas. The Counter balance BoomGate and Heavy Duty Manual Industrial Boom Gate are available in a variety of different lengths, able to protect a variety of exposed edge locations withing loading dock and mezzanine pallet receiving bays. In conjunction with either of the previously mentioned Boom Gates, the installation of the Recessed Rail can be used with the kickplate to further prevent objects rolling off the mezzanine edge.
In view of preventing future fatalities and injuries as a result of incorrect protection of exposed edges, workplaces must ensure they have thoroughly identified fall hazards within their workplace prior to personnel being allowed to carry out work tasks. Identification of potentially hazardous areas or tasks must have the correct safety products installed, creating a safe workplace for all individuals.