Sorting Your Waste, the Australian (Made) Way!
---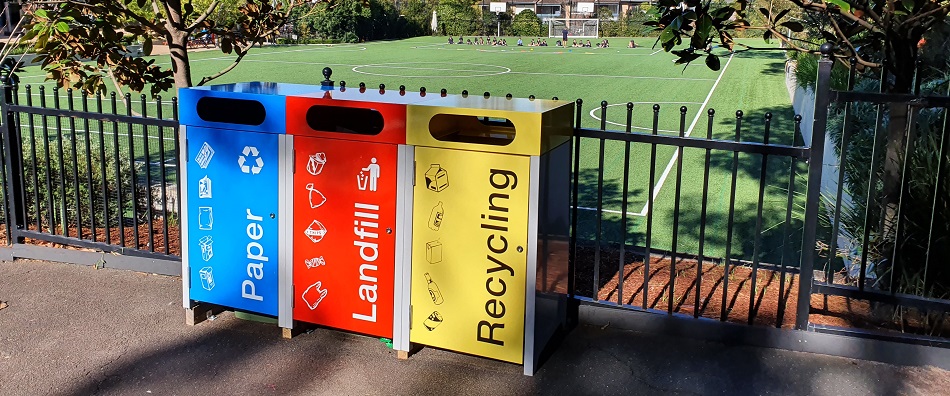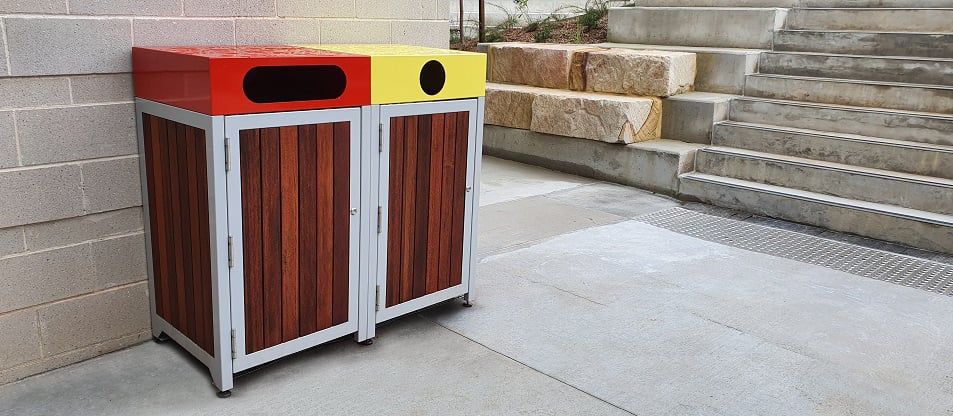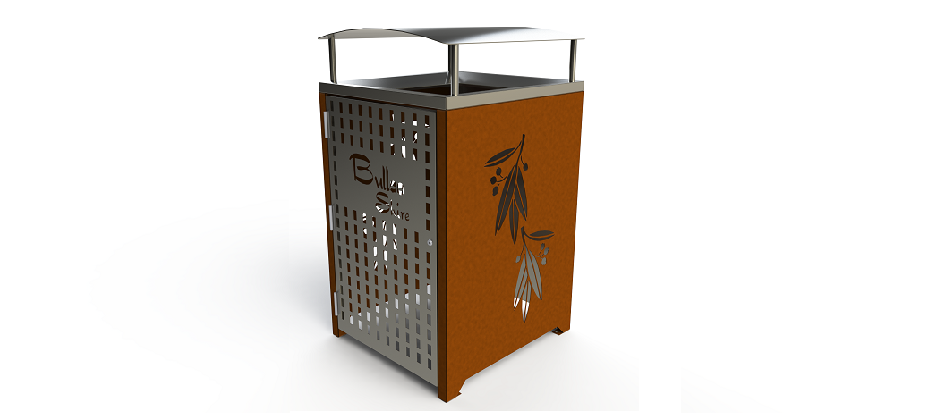 Athens Wheelie Bin Enclosures are a monument suite of effective waste separation and rubbish management options. The superior quality of the Astra range contributes to the longevity of these bins, being manufactured, and assembled in Australia with quality materials and meticulous processes. Our diversified range means the perfect fit of recycling and waste disposal options will seamlessly blend into any indoor or outdoor environment, also adding a touch of class and style to your facility.
The bin enclosures are precisely engineered with a heavy-duty DIY modular construction, available in various surround styles including Powder Coated, Stainless Steel, Laser Cut Stainless Steel or Powder Coat and Timber Slat. These bin surround options are available in either open or covered top styles, the covered tops including curved, sloping, and cube top options, catering to various design elements and landscape requirements. Our wide range of quality surround materials ensure there is a suitable enclosure that will satisfy varying design requirements and customer requests. Each of the surrounds serve as their own unique style that will contribute not only as an aesthetic solution to a 'rubbish' problem but will ensure the utmost quality and satisfaction is recorded in every modular construction.
The range of waste stream options include waste, recycling, and paper disposal with the choice of open and covered top as well as coloured door panels, ensuring clear indication of the waste management system in place. A hidden advantage to the curved cover option is that it does not overhang the modular base, allowing a bank of multiple bins to be created. Along with this and the cube top modular bin enclosure, when a waste, recycling and paper surround is placed side-by-side, it immediately indicates to users that there is a recycling system in place. The implementation of effective and distinctive waste and recycling practices in communal areas allows the institution or facility to play their part in the restoration of a healthy and clean environment.
Highly praised features of our 100% Australian made Athens Bin Enclosures include a heavy-duty quarter turn camlock to ensure ease when securing the wheelie bin inside the enclosure. The heavy duty 2mm wall thickness and stainless-steel hinges contribute to the reputable and reliable modular structure of the bin. The long, wide striker stops the door from bowing or becoming uneven over time to ensure continual quality satisfaction years after purchase. The all-in-one slider keeps maintenance and cleaning to a minimum as there are no grooves for rubbish, dust, and grime to collect in.
Athens Wheelie Bin Enclosures are a high quality, Australian made innovation with a range of standard colours, designs, top modules, and materials in stock. Customised options available include laser cut patterns or logos, and easy customisation of colours to complement every built environment. Inquire with our friendly, qualified sales representatives to discuss further customisation of our successful, quality range of Athens Wheelie Bin Enclosures through our website today.