How to Increase Space in your School by Going UP!
---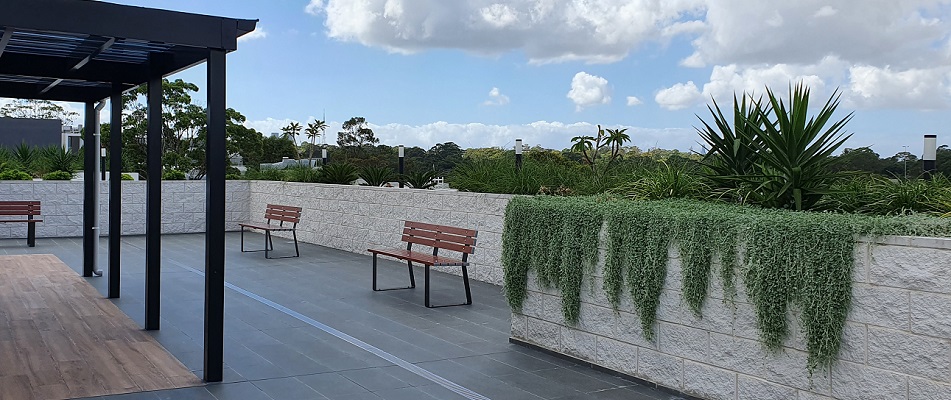 When you think of school grounds, you typically think of LOTS of school buildings, staff/visitor parking, bus drop off area, parent drop off area, bike parking, sports fields, playgrounds, an outdoor learning environment and an area for future school expansion. That sounds like a lot of facilities going on in one school! So, what is there to do when you have run out of space on ground level? YOU GO UP!
There is always the reoccurring question of how to maximise the outdoor space/land area at a school. With this question in mind, an increasing number of schools have found the answer in utilising rooftops for outdoor activities. Has your school thought of this!? These uses may include sports courts, passive recreation, play spaces, outdoor learning areas and even staff breakout areas.
The educational facilities that have made good use of the overheard airspace above their carpark, have built sports courts such as basketball and soccer on top of their carpark and drop-off zone. Other schools have used this airspace to build general learning areas for Early Learning Centres with play spaces above the carpark. There is always something that can be built on top of a carpark or building to utilise the wasted airspace!
Educational facilities all over the world have already jumped on the idea of utilising wasted roof-top space with a range of environmentally friendly uses! A School in Beijing, China, has architecturally designed a branch campus that features an abundance of open spaces that reiterate the importance of a connection to nature. The project includes roofs that have been transformed into landscaped gardens.
A little closer to home, being South Australia's first vertical school, Adelaide Botanic High School has created an outdoor rooftop space above their basketball court. This additional area caters for outdoor learning facilities, break out groups and additional outdoor play space for its 1,200 plus students.
We were also favoured to be involved in Arthur Phillip High School which is NSW's first public high rise school in Parramatta. This school boasts a central core for general learning areas with each level surrounded by a 360° semi-outdoor common space with interconnecting stairs.
Has this got you thinking about expanding your school upwards? Schools are needing to also keep up with growing architectural trends at educational facilities, and this is a perfect example of how to do just that!