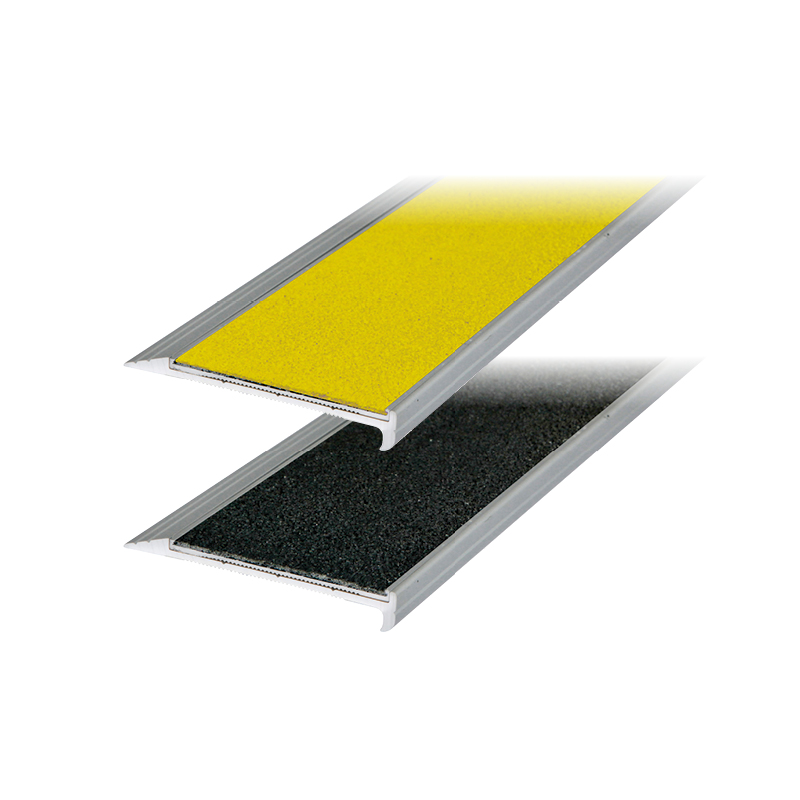 Australian Standards for disabled access as applying to anti-slip stair nosing treads is not so easy to understand as it may appear! It is not as 'black & white' or as clear-cut as you might hope for:
While the specific dimensions for stair nosing are spelt out to a certain extent, every buyer that needs to get the compliance signed off by a certifier needs to also take into account the background surrounding colour of the stairs in view of selecting the right colour stair nosing strip that achieves a minimum 30% luminance contrast. This is designed to help visually impaired people to navigate the stairs as safely as possible.
According to http://www.standards.org.au AS1428.1 -2009, 11.1(f) states that each stair tread shall have a strip 50-75mm deep and across the full width of the path of travel. The strip may be set back a maximum of 15mm from the front of the nosing. The strip shall have a minimum luminance contrast of 30% to the background. Part (g) states that where the luminance contrasting strip is not set back from the front of the nosing, then any area of luminance contrast shall not extend down the step riser more than 10mm.
Area Safe Products supply the anodised aluminium extrusions in 2 colours: clear (natural aluminium colour) and black. The strip of colour contrast is laid onto the aluminium extrusion. While each buyer should obtain the specific direction from their certifier on what specification is required for any particular project, Part (g) as quoted in the above paragraph could be taken to mean that if the front of the stair nosing is the same colour as the stair riser, then it can extend more than 10mm down the face of the step.
Most of the Area Safe range of Anti-slip Stair Nosing and Anti-slip Stair Tape has a slip resistance rating of P5 which is the highest available rating and meets the requirements of AS4586-2013. More information is available on request.
In addition to stair nosing requirements, disabled access in public spaces also requires the installation of TGSI's (Tactile Ground Surface Indicators) in accordance with AS1428.4.1-2009.
The above information is general in nature and may not apply exactly for every project application. More information should be obtained from your building certifier.
Contact us today to obtain a sales proposal for your next installation!