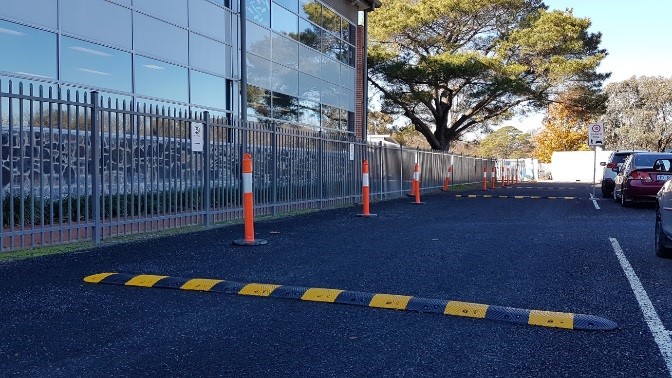 Have you ever wondered why there are different types of speed humps? Which type is the right one for me?
Some suppliers place a strong emphasis on how much weight can sit on top of the speed hump (e.g. 20 tonnes), but this is really false advertising. All fixed Area Safe Speed Humps can easily exceed more than 20 tonne pressure, but this is only part of the performance story.
A brief comparison of Area Safe Speed Humps is as follows:
Area Safe also supply a range of speed calmers including Safety Rumble Strips, 900mm Rubber Calmer, Rubber Speed Calmer Cushion. For more information regarding long lasting installation tips, see 'How Should I Install a Rubber Speed Hump'.
Contact our friendly sales team today to discuss your project in more detail.