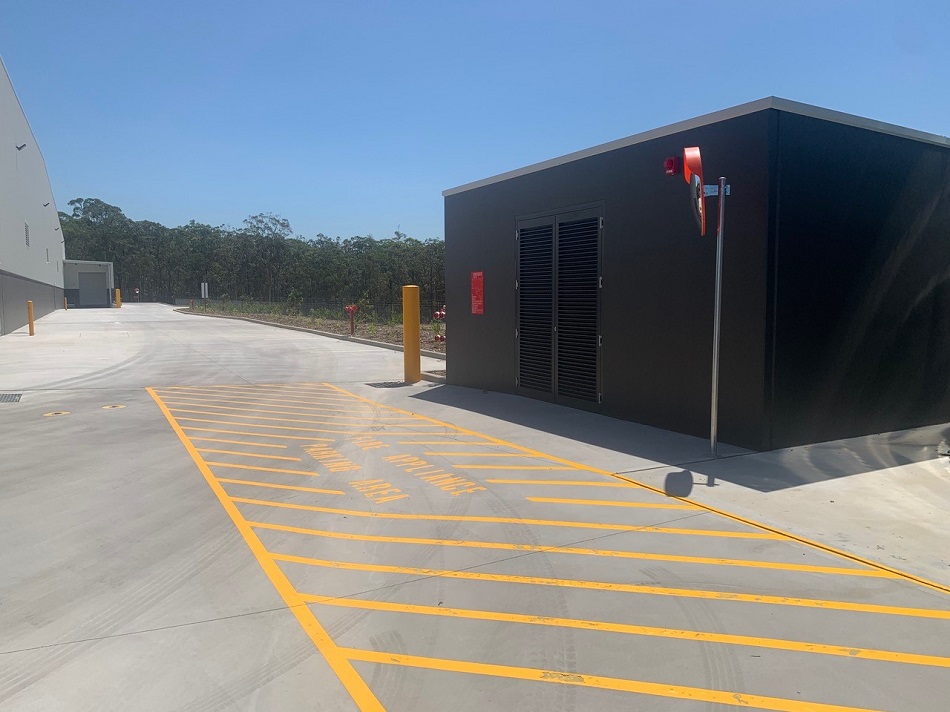 Client Hobson Engineering
Location Beresfield, Newcastle NSW
Supplier Area Safe Products Pty Ltd
Installer Supply & Install
Date January 2020
Products
About Hobson Engineering
Hobson Engineering was established in 1935 by Ron Hobson at Alexandria. They started out with a small product range but that didn't stop the company name being associated with precision and quality. The major lines originated from bicycle axles and roller skates, going on to product aircraft components for aircrafts during World War II.
Hobson have grown significantly from its early roots to now being the largest fastener company in its chosen product range in Australia. They have been able to gain this title through building strong relationships with their suppliers and customers. Now with their head office located at their Eastern Creek purpose built dual warehouse complex, it allows them more storage and capacity for their products and machinery as well as their growing staff complex. Throughout their Australian warehouses, Hobson take pride in ensuring they are fitted with the appropriate safety equipment to ensure they can work efficiently in a safe and productive environment.
About Area Safe Products
Area Safe is committed to providing each of its customers with their Quality Range and Trusted Support, aspects the company has continually used to build upon. It is believed that no matter the situation or specifications that Area Safe is approached with, the upmost customer support and assistance is presented, and the highest quality of products are offered and recommended. Area Safe is a family owned company committed to providing the market with a wide range of car park and pedestrian products such as bollards, wheel stops, speed humps and signage and much more.
Area Safe is committed to pursuing an ongoing environmental conservation and sustainability policy through the efficient use of resources, minimising energy use and the use of recycled materials to manufacture wherever possible to prevent pollution and aid in recycling. Area Safe actively develops effective solutions to present areas which are safe, functional and aesthetically pleasing for each unique situation.
From the stakeholders
Hobson were nearing completion of their new warehouse in Beresfield and needed handrails quickly installed to meet the deadline and ensure pedestrian safety was priority upon opening. Within a week of ordering, Area Safe was able to get the handrails delivered and installed. A week later we also required mirrors externally placed for trucks delivering our stock. Our staff can now move around the warehouse, safe from moving forklifts and trucks.