Are Your Fire Egress Doors BCA Compliant?
---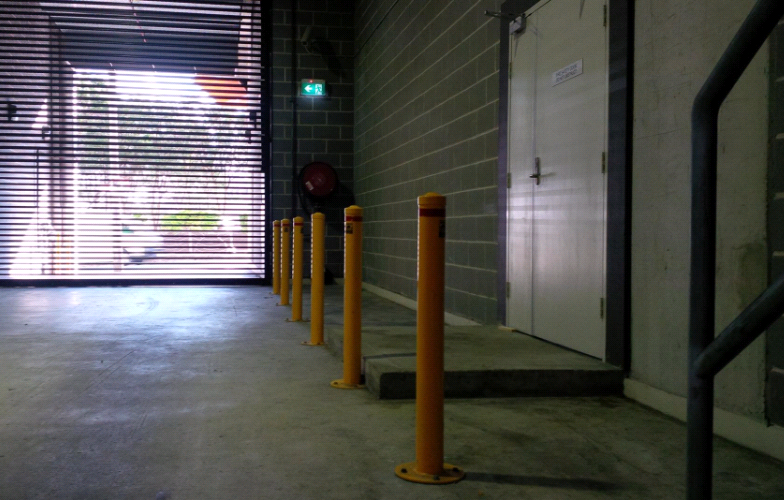 Does my building need bollards outside fire egress doors?
Did you know that according to BCA: 'Protection of Openings in External Walls', fire egress doors require physical area protection through fixtures such as safety bollards or Guard Rails to maintain an emergency exit path? This is to prevent them being blocked as stated on compliant fire door signage 'Fire Safety Door, Do Not Obstruct, Do Not Keep Open'. Imagine if you were fleeing from a fire in the building and when you reach the final escape door, it would not open because a car or something else prevented the door being opened?
Area Safe manufactures a range of Fixed Steel Safety Bollards for fire doors
and car parks with a heavy 5mm wall thickness, hot-dip galvanising and safety
yellow powder coating. This is your
guarantee for the long term – good strong bollards for ultimate protection of
property and pedestrians.
In addition to bollards, Area Safe also supply Double U-Rail Bollards in
different lengths, a full range of compliant Fire Door Signage, Luminous Exit Signs, Fire Warden Vests & Caps, Emergency Response (Evacuation) Go Kits, Alert Evacuation Tone Megaphones, Manifest Cabinets and Document Storage Boxes.
This advice may not apply to every situation and is based on
practical industry experience. The information provided is not to be considered
as binding or legal advice outside of professional consultancy.
Contact our experienced sales team today for a prompt quote or more information!