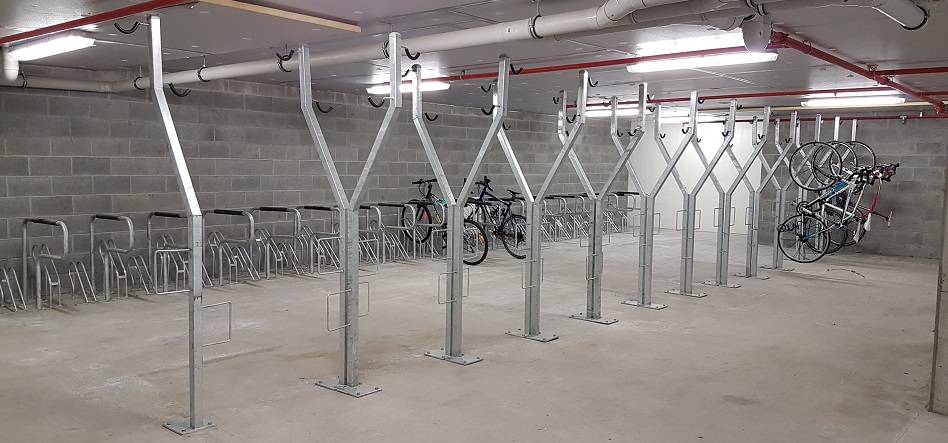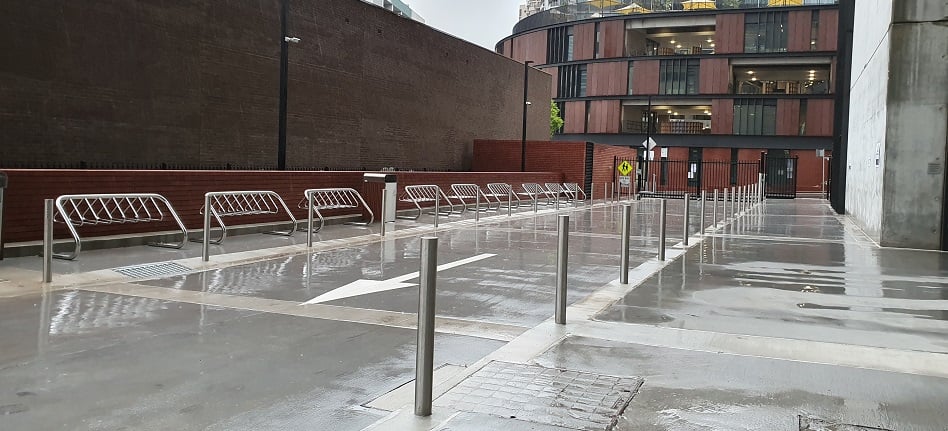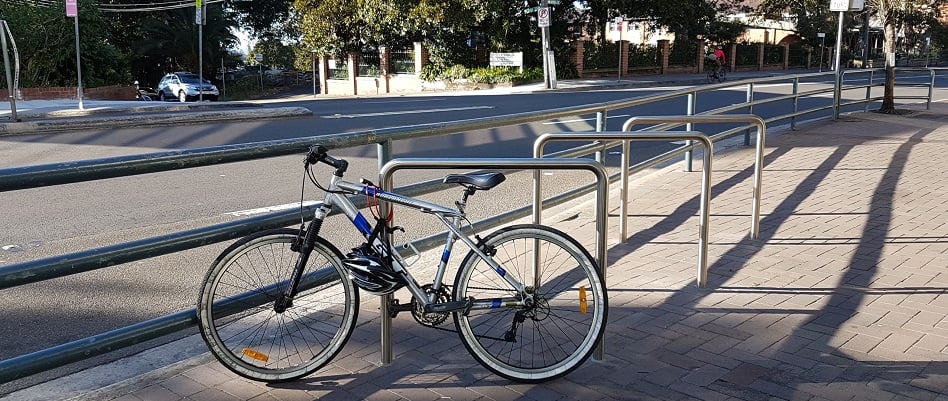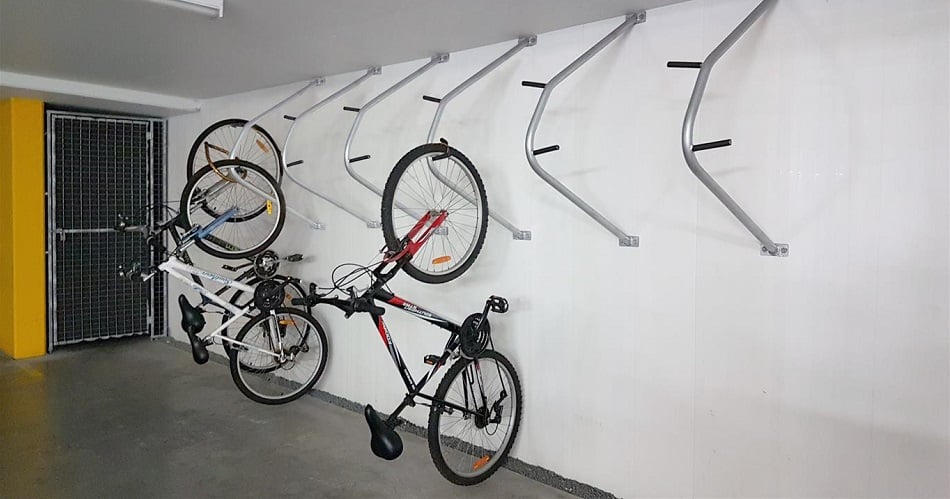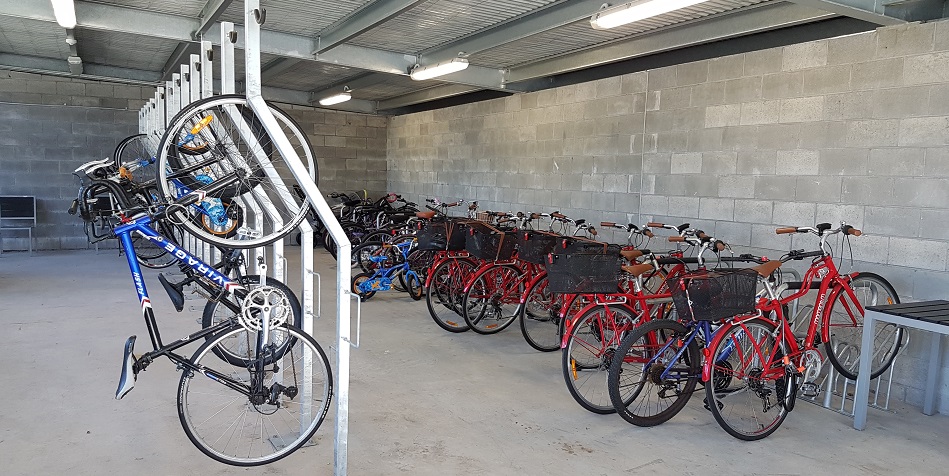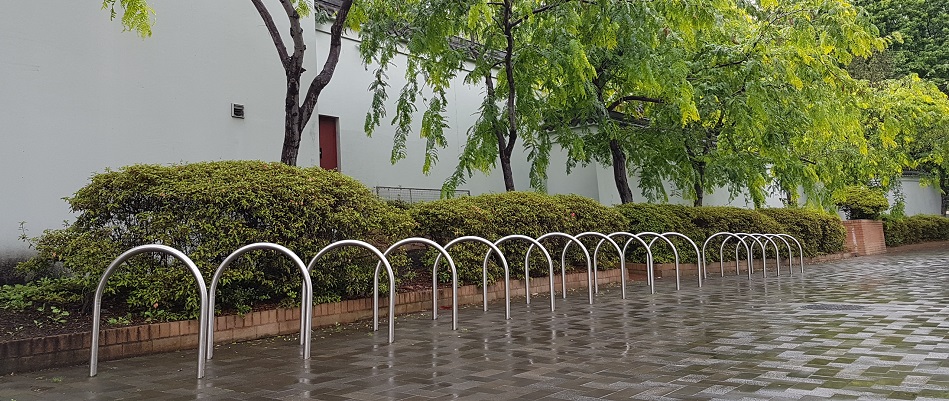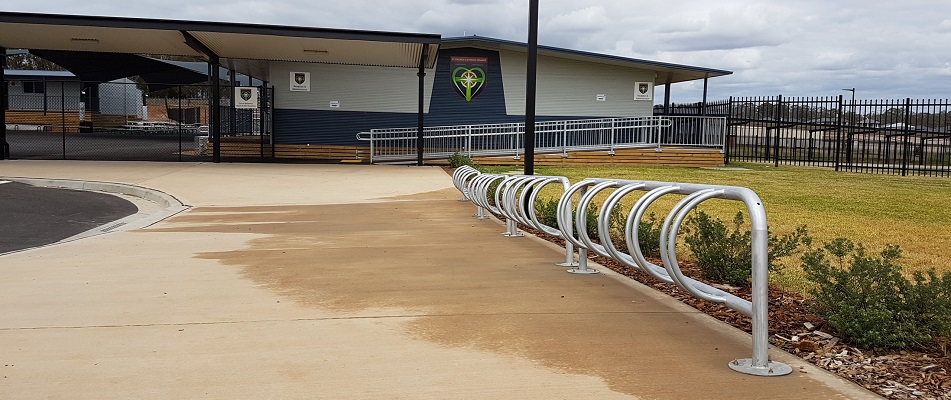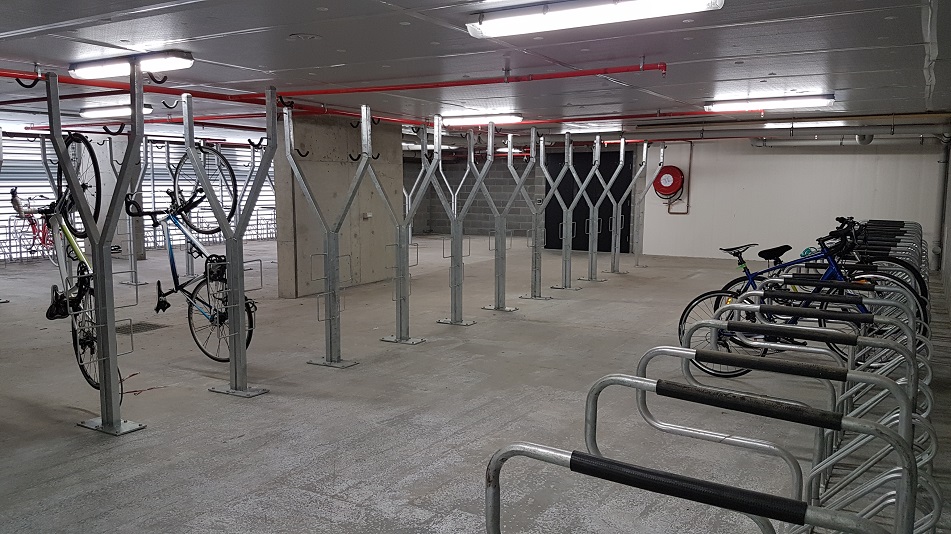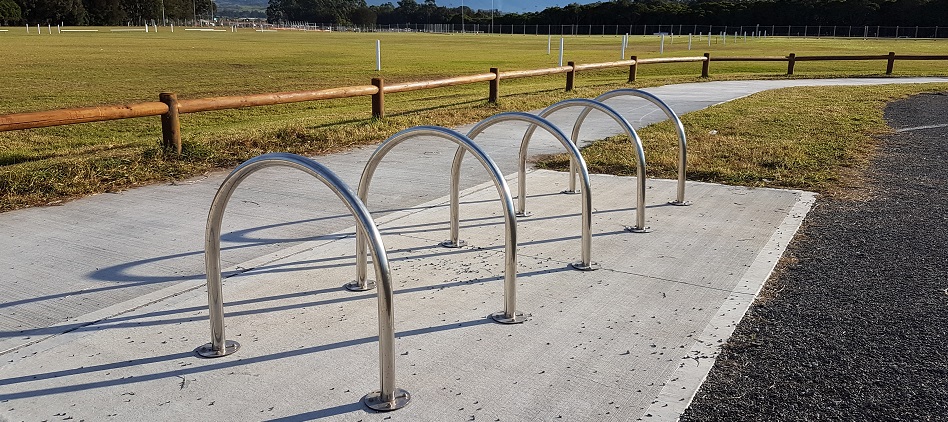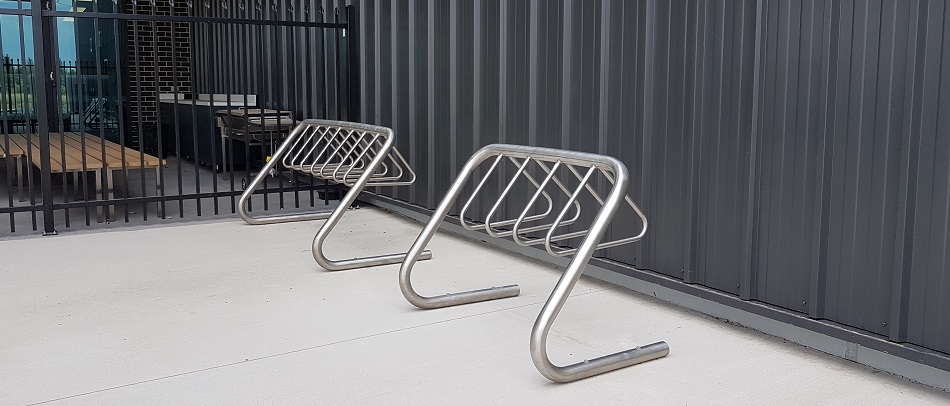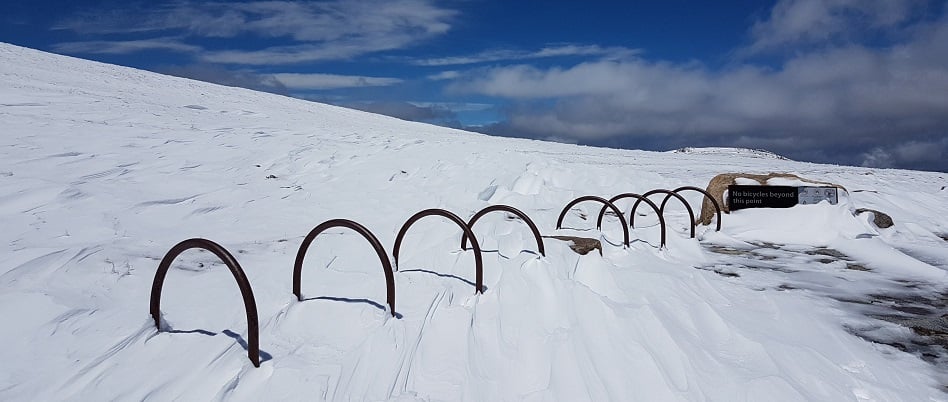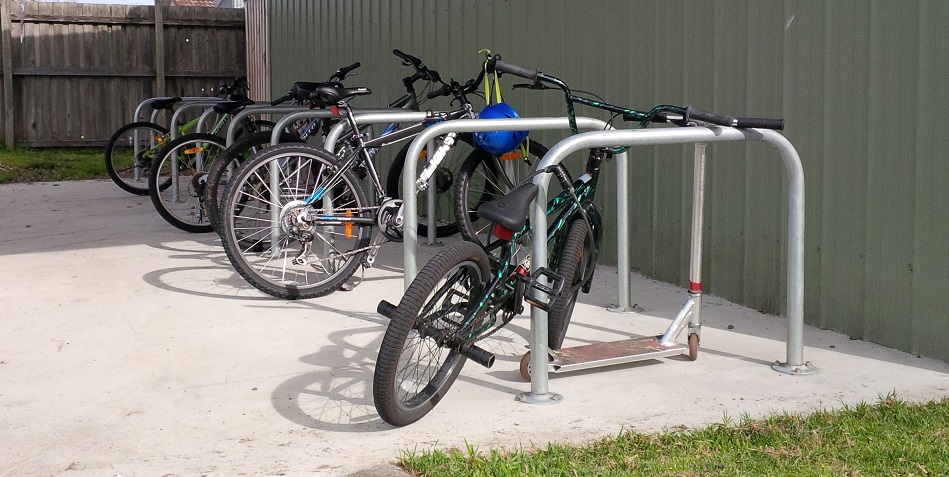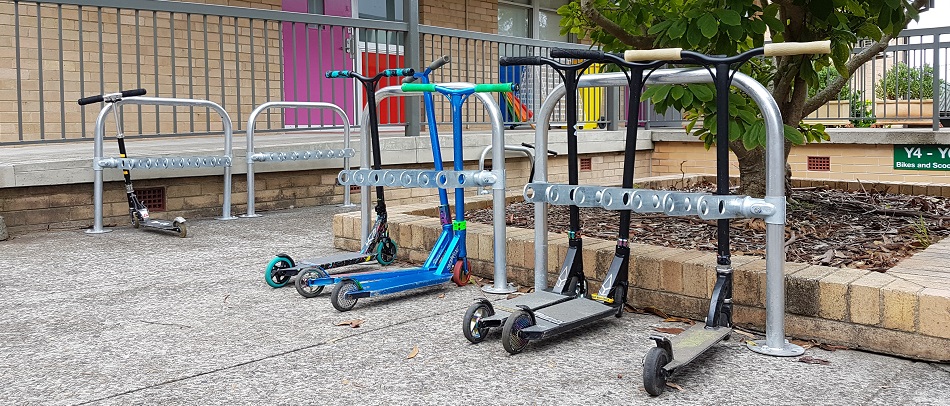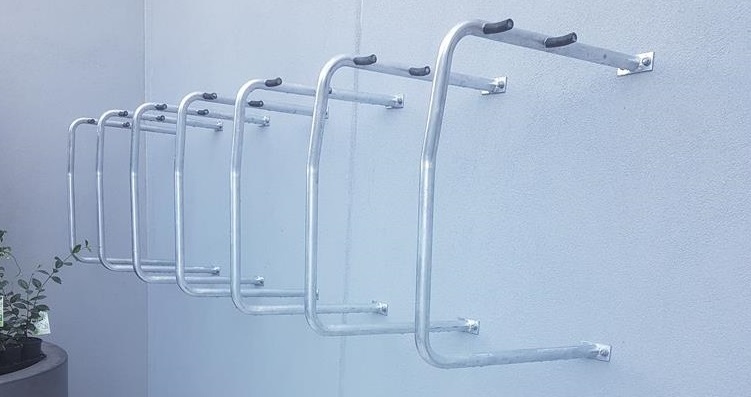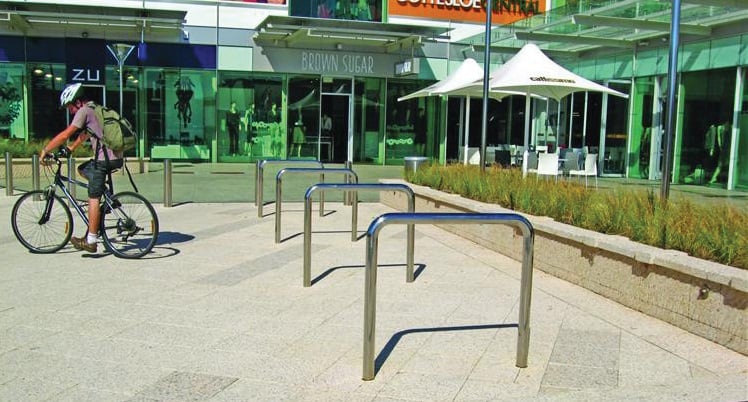 The increase in popularity of people choosing to use their bicycle as their primary means of transport is on a positive rise. Where there are means to reduce the expenses associated with public transport, avoiding time consuming congestion, the unreliability of communal transport, road tolls and expensive parking fees, individuals are left to reconsider alternative modes of transport.

So how does installing bike parking facilities benefit your business? Well here is how:
Studies have proven that people who walk or ride to their local shopping centres visit frequently than those that travel by car. Enticing potential customers to your business through providing safe and convenient bike parking spaces increases customer activity. In locations that prove a time-consuming act to travel by car and participate in expensive car parking costs, the competitiveness of bike parking facilities will increase.
The efficient use of space can equate to one car parking space accommodating for approximately 10 bike parking spaces.To accommodate for additional car parking spaces, costly pieces of land would need to be purchased or the construction of underground areas equal a very expensive price tag. The space that is already allocated for the use of customer and employee car parking can be utilised through providing a greater capacity of bike parking spaces to that of a single car space can provide. Installing space efficient wall mounted, floor mounted, single & double, and multi-bike racks can free up additional space for customers, delivery drivers and employees to enter your facility.
Bike Friendly Brand Advantage. The support that businesses offer to those who choose bicycles as their means of transport are positioned front-of-mind for those potential customers. In their minds, they are greatly persuaded to visit and engage with brands that support their choice rather than those who simply do not! This is a strong advantage, especially seen through market competitors who fail to encourage bicycle activity.
Supporting a Healthier & Safer Environment! Approximately two thirds of the Australian population are not engaging in a healthy and adequate level of physical activity. The health and well-being of business employers and customers is of extreme importance and can help reduce long-term costs that could have been avoided. Through the installation of adequate bike parking facilities, it supports and encourages the importance that bicycle transport promotes for good health. Additionally, bicycle transport, unlike other modes of transport, reduces the amount of emissions released into the environment, ultimately creating a cleaner and greener world!
Bike parking is not a wasted investment and should be of high consideration in all business' practices and implementations. The benefits contributing to the application of bike parking facilities is only expanding and you will be left behind if you are not jumping aboard! If you are interested in learning more in regards to bicycle parking and guidelines, Austroads have published a downloadable file on guidelines for design and installation which can be viewed HERE!
Are you interested in what bike parking options are available to your business? View our extensive range of bike rack products including multi bike racks, single & double bike racks, wall mounted bike racks and even scooter racks now!