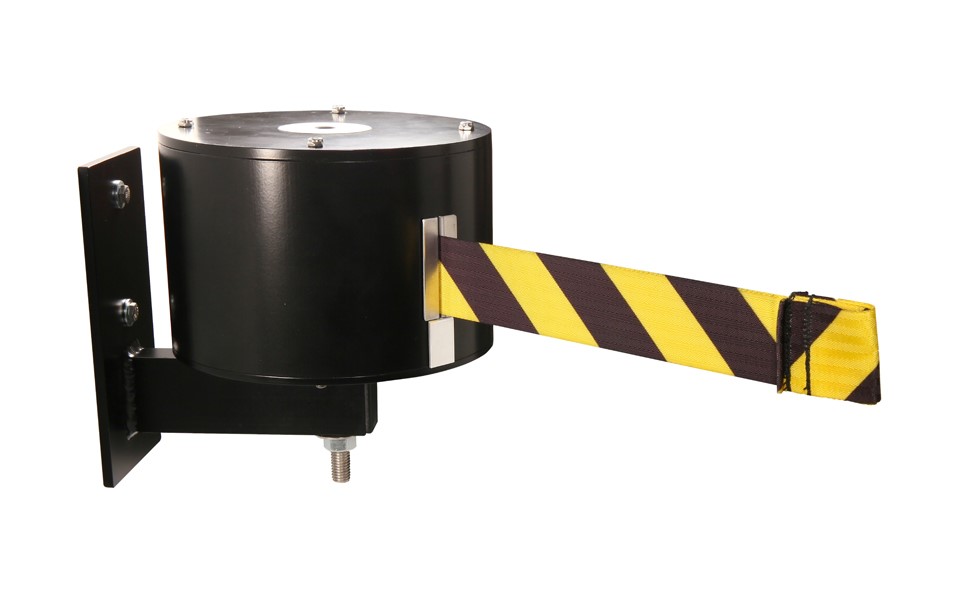 The toughest and longest belt barrier has just been rolled out by Area Safe Products! A whole new concept for rugged and industrial applications, this new wall or post mounted Hazard Belt Barrier is made in USA. These new industrial belt barriers are second to none, they sure are 'as tough as they get' and built to last a lifetime. True to our slogan "Quality Range – Trusted Support," some of their key features include:
· 20m full range (19.8m long belt and 200mm off-wall unit).
· Built in the USA for outdoor applications including exclusion zones.
· Heavy duty 6.5mm thick aluminium body for extreme environments.
· Thick and durable 50mm wide belt webbing for long span applications.
· Simple and durable loop belt end.
· Internal belt brake for slow and safe belt retraction.
· Pivoting mount allows the unit to swivel in any direction.
· Belt can hook onto a wall receiver or onto itself with an S clip.
· All parts are replaceable for on-site repair.
· For industrial sites, airports, truck docks, cruise ship terminals, marinas and much more.
Contact Us today on 1300 889 821 or try live chat with our friendly sales team!