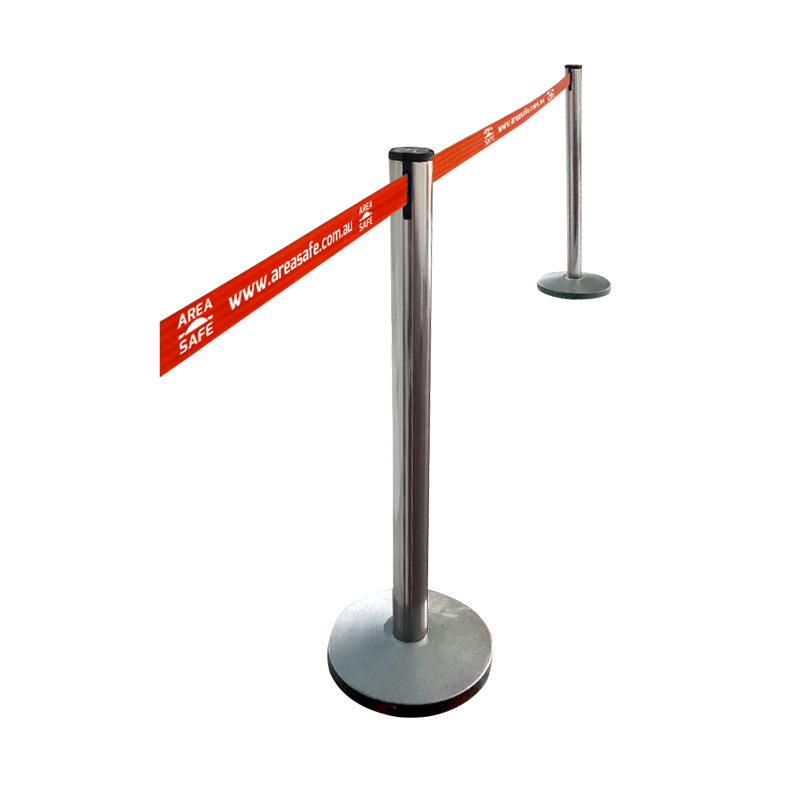 Custom printed queue control barriers! Area Safe now has stock of a new premium range of Retractable Belt Barriers that can be custom printed including removable mini-socket stanchions, fixed stanchions, portable stanchions and wall mounted style. The 3m belt length option for each type of retractable belt barrier is available with custom printing on the belt.
3m printed belt length supplied pre-tensioned within a cassette.
Easily fitted to existing belt barriers to save on replacement cost.
Can be ordered with any new barrier.
Printing on one side or both sides.
Your corporate logo.
Your advertising messages.
Your warning texts.
Your printed information notices.
Huge range of colours.
Our slogan represents our corporate values & culture: 'Quality Range – Trusted Support'.
Contact Us today on 1300 889 821 to discuss your branding requirements!