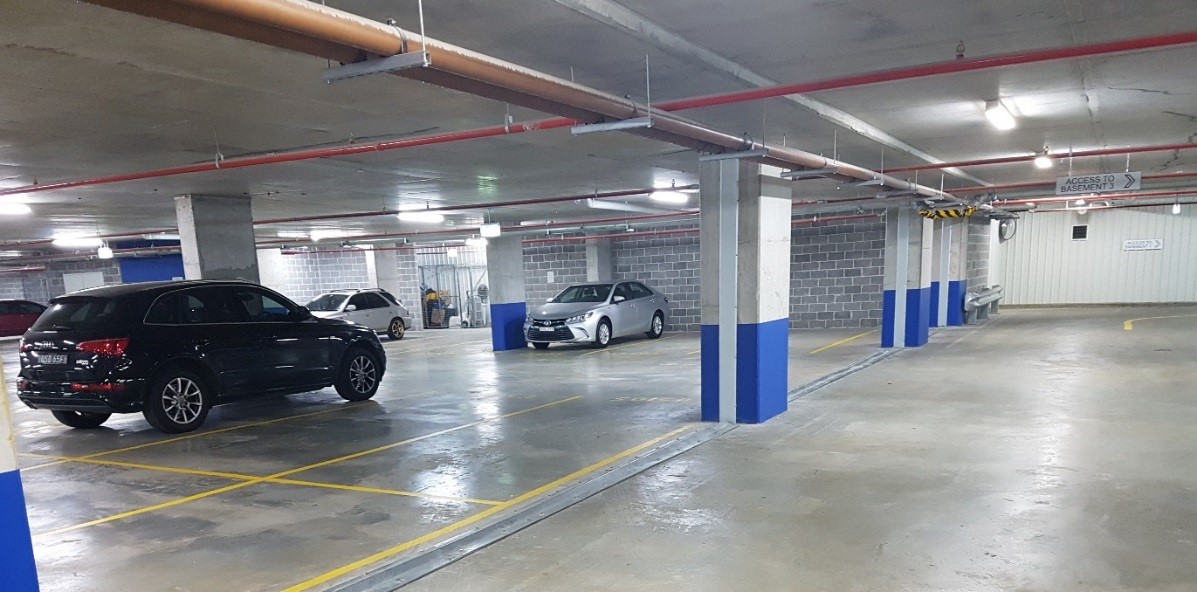 Did you know that expansion joints in suspended slabs such as those in multi-deck car parks are one of the most important engineering elements in the structure? These joints can become very costly if they are not properly designed, installed or protected. Do it once! Do it right!
The watertightness of expansion joints is critical and the water-proofing must be adequately protected by a well-designed expansion joint cover. Area Safe Expansion Joint Cover does not substitute for waterproofing: it is for protection over the waterproofing, but is not part of the waterproofing itself. The galvanised steel plate also protects the sealed joint from ultraviolet attack and from physical damage caused by vehicle and pedestrian traffic.

Area Safe Products' Expansion Joint Cover is highly praised by all clients who have installed it. Hundreds of kilometres are sold every year due to the simple and effective design that is easy to install and protects the joint correctly. Available in four different styles – humped style with smooth or checker plate finish, and flat style with smooth or checker plate finish. The functionality of each style is equal in quality. Some of the cardinal features of Area Safe Expansion Joint Cover are as follows –
· Heavy duty 5mm thick steel plate.
· Suitable for joint gaps up to 50mm wide.
· Hot dipped galvanised finish for long term corrosion resistance.
· 50mm slot length for slab movement.
· Clearance gap under the humped style is 25mm.
· Smooth surface around slots (even with checker plate style) allows uninhibited movement.
· All fasteners are included and reinforced insertion rubber underlay is supplied as part of the system to reduce noise.
Our company slogan reflects our quality advantage – 'Quality Range – Trusted Support'.
Do it once! Do it right!