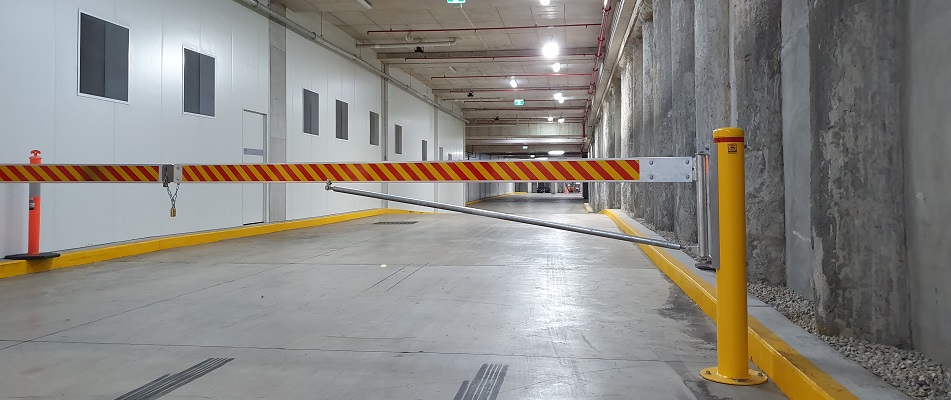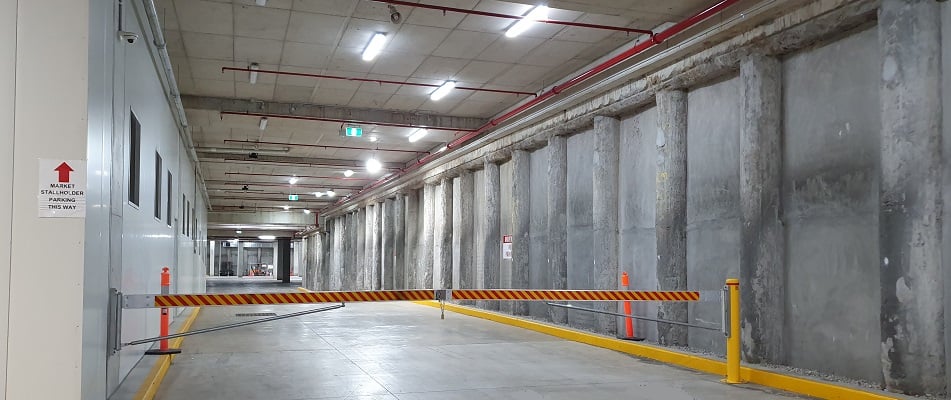 Manual swing gates are suitable for use in warehouses, factories and carparks to prevent/limit pedestrian and vehicle access to unsafe or unauthorised areas. They are effective in controlling access into specific areas and only require one person to manually open and close the gate to grant vehicle and forklift access. They have been designed so that the swing gate can be mounted straight onto a wall or flat surface. But what if a wall isn't available to mount the swing gate onto? There is another solution!
In some situations where a manual swing gate is required, there may not be a wall within close proximity or on both sides to where the swing gate is to be mounted. This is where Area Safe bollards will save the day! A base plate or in-ground bollard can be installed in as a substitute for where a wall is required for mounting the swing gate. The suggested height for installation of swing gates is 800-1000mm above ground to the top of the gate to ensure the best visibility when approaching from a vehicle. This makes the installation and application of a swing gate possible in all locations where access from vehicles and pedestrians needs to be controlled.
Area Safe have a range of Powder Coated Safety Yellow bollards to match the Manual Swing Gate – Aluminium and Yellow Industrial Swing Gates. If the gate is mounted on a bollard, the bollard will contribute to increasing the visibility of the swing gate. The Aluminium Manual Swing gate also has reflective hazard markings to exaggerate the presence of the swing gate in situations where visibility is compromised. Powder Coated Black Bollards are also available to suite the Black Industrial Swing Gates. Area Safe supply Industrial Swing Gates in a variety of widths to suit a variety of locations where the gate is required. The Manual Swing Gate is available in different lengths, which include 2.4m, 3.4m and 4.4m in aluminium. The Heavy Duty Industrial Swing Gate is available in different lengths, which include 2m, 3m, and 4m in both black and yellow.
Custom signage can also be applied to the boom gate to send a message to those wanting to pass beyond the swing gate and alert those who are not authorised to proceed. To ensure that individuals who are not permitted to pass through the barrier, a padlock (not supplied) is suggested to keep out unwanted personnel.