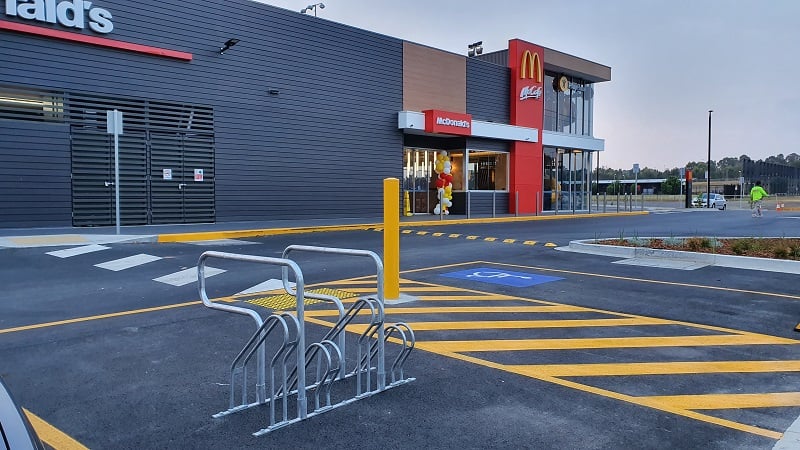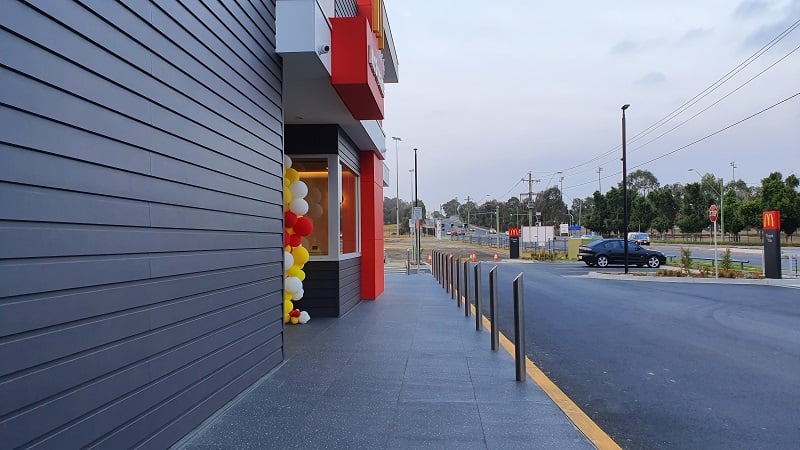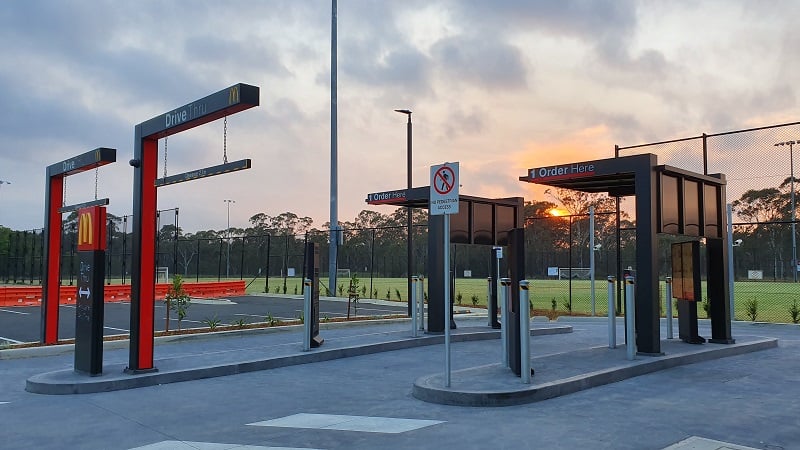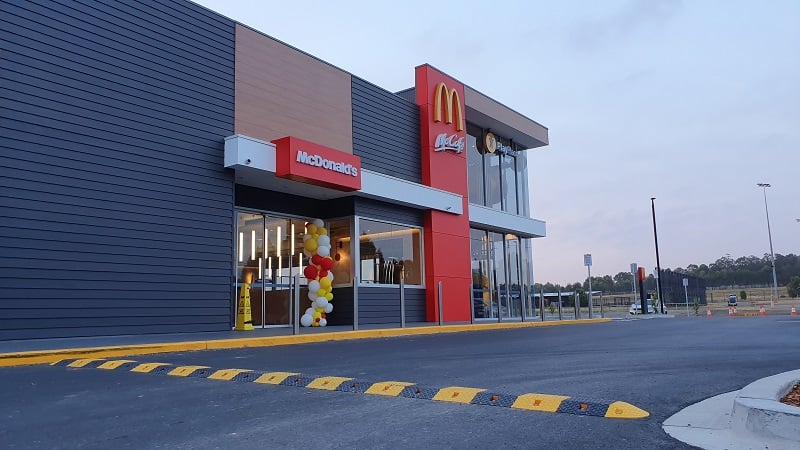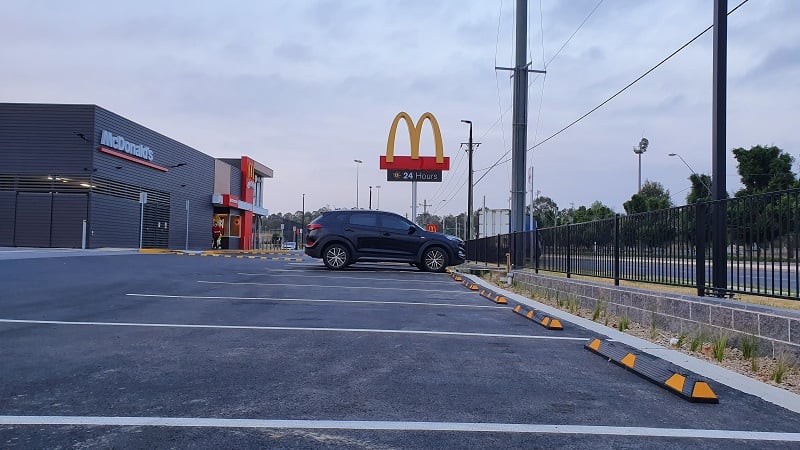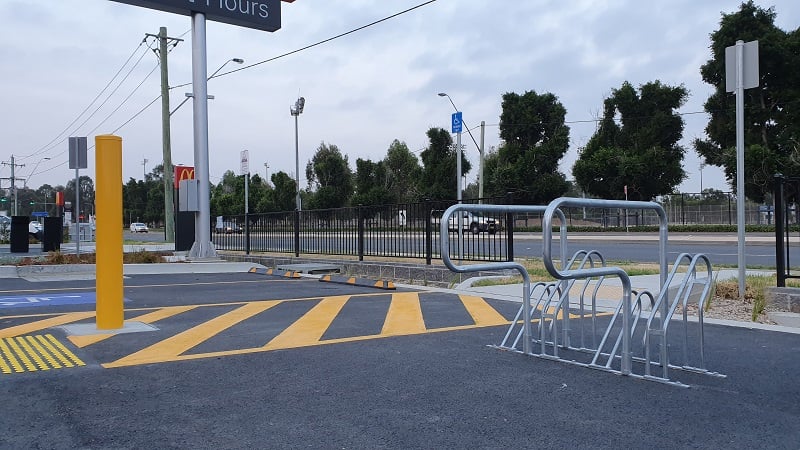 Client Lanskey Constructions Pty Ltd NSW
Location Eastern Road, Rooty Hill NSW (Near Blacktown International Sports Park & Western Sydney Wanderers Training Facility)
Supplier Area Safe Products Pty Ltd
Installer Supply Only
Date December 2019
Products
About McDonald's
According to the Macca's website, back in 1971, they opened their first restaurant in the Sydney suburb of Yagoona. Today there are over 970 McDonald's restaurants across Australia, and they employ more than 100,000 people across all restaurants and management offices. Globally, McDonald's has more than 36, 000 restaurants in over 119 countries.
They say: 'With close to two million customers coming through our restaurants every day, it's our priority to maintain your trust and integrity. To do this we make sure our customers and employees receive the respect they deserve. Through honesty, hard work and outstanding quality, service, cleanliness and value (QSC&V) we make sure that our restaurants are up to the standard you deserve.'
McDonald's Vision & Values:
We place the customer experience at the core of all we do
We are committed to our people
We operate our business ethically
We give back to our communities
We grow our business profitably
We strive continually to improve
About Area Safe Products
Area Safe Products has been supplying quality car park fixtures to McDonald's restaurants since our inception in 2003, soon after the turn of the millennium (Y2K). Area Safe is a family owned company committed to providing the market with a wide range of car park and pedestrian products such as bollards, wheel stops, speed humps and signage etc. Area Safe is committed to pursuing an ongoing environmental conservation and sustainability policy to help mitigate climate change. This includes efficient use of resources, minimising energy use and carbon footprints, use of recycled materials in manufacture wherever possible, prevention of all types of pollution, and recycling of waste products or packaging. We actively develop effective solutions for each and every unique situation, creating car park and pedestrian areas which are safe, functional and aesthetically pleasing. Read the Area Safe Quality Advantage Guarantee HERE.
From the stakeholders
The car park fitout products were not specified by the architect as 'Area Safe Products' and despite the unique Area Safe Quality Advantage Guarantee, Area Safe was the most cost effective, least expensive supplier.
Lanskey needed a supplier that could be trusted to quickly provide a complete range of quality car park fitout products from stock. The construction was fast approaching completion and the risk of potentially missing the deadline was high. You might say that at the last minute Lanskey had to change the car park surface from concrete to bitumen which meant that all fasteners and some bollards needed to be quickly swapped over after they were already on site. Also at the last minute, there were extra custom signs required that Area Safe manufactured and supplied superfast to help out the builder.
This all highlights Area Safe's fast customer service and ability to tailor effective solutions for each and every unique situation.
Put Area Safe Products to the test today for your project!