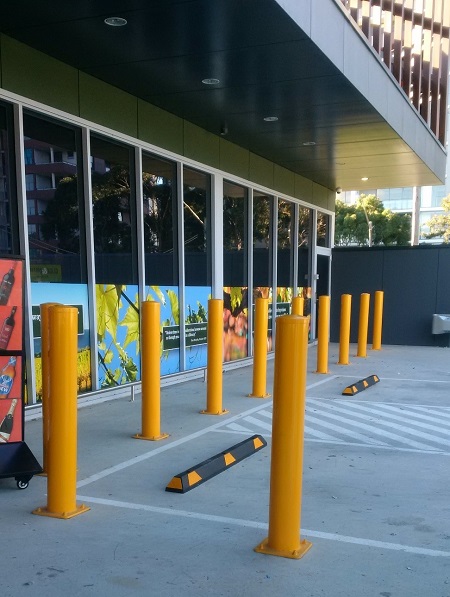 Did you know that except for two specific thin-wall bollards, all fixed steel bollards are currently manufactured by Area Safe with a heavy 5mm wall thickness and are hot-dip galvanised? This is your guarantee for the long term – good strong bollards for ultimate protection of property and pedestrians that will last without rusting.
When purchasing, be wary of the wall thickness as there are some very weak, thin wall, cheap products on the market that are not long-lasting and will not provide the protection required.
Other bollards that Area Safe supplies include Stainless Steel Bollards, Timber Bollards, and Impact Recovery Bollards for traffic guidance in tight spaces. Parking Space Protectors in a range of styles are designed to secure a particular parking spot for your car at all times.
Stencils, line marking supplies and other safety fixtures such as signs, convex safety mirrors, speed humps and wheel stops are all stock lines at Area Safe for fast delivery Australia wide!
Contact our friendly sales team today for a prompt quote or more information!