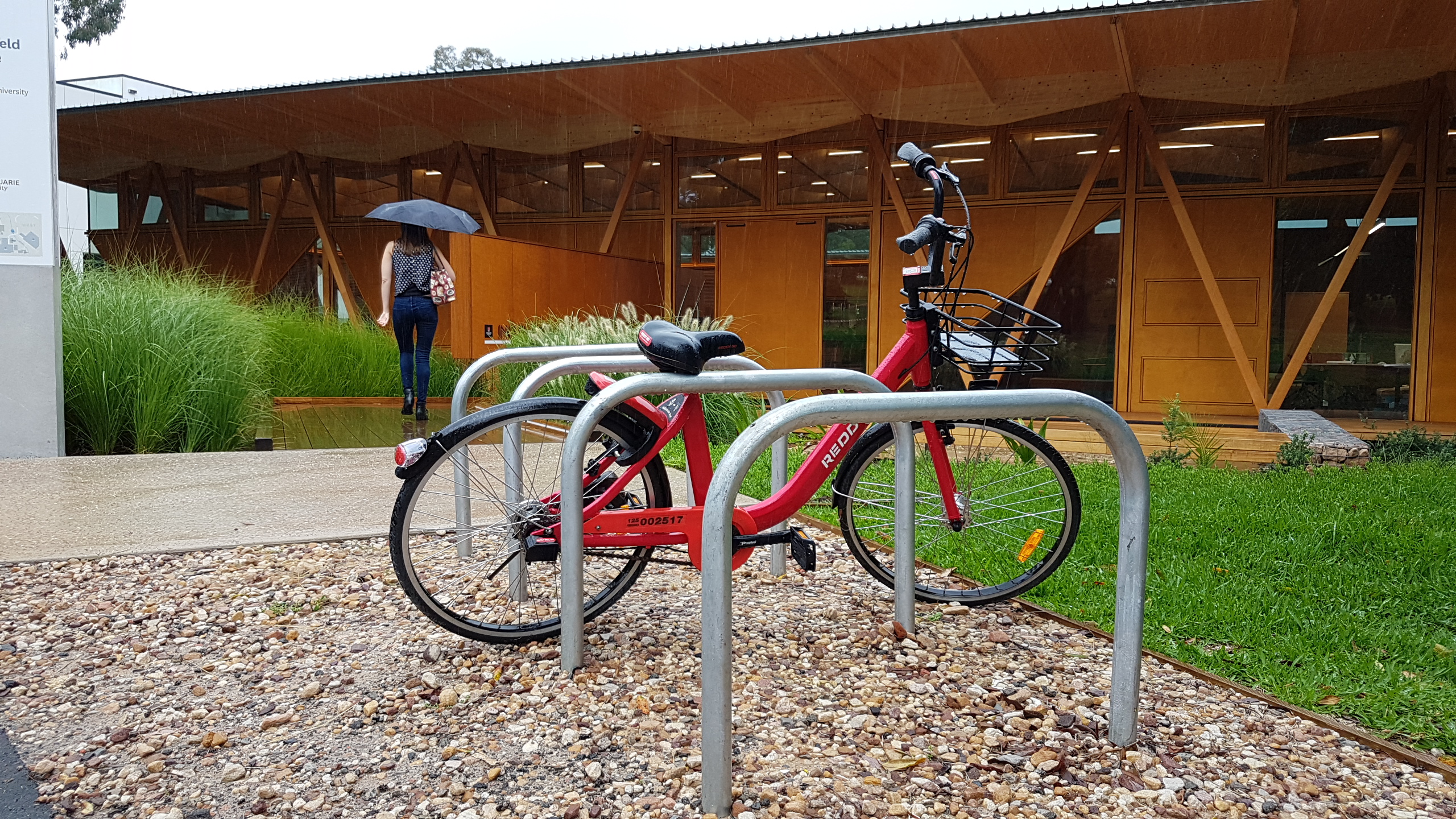 Do you know why single bike rails are so popular? Like the Single Hitch Bike Rails shown above in this example of a university campus streetscape, single bike rails are just so adaptable and versatile as explained below:
Applications
Urban Streetscapes
Schools & Universities
Shopping Centres
Transport Hubs
Parks
Cross Country Courses
Industrial Complexes
Features & Benefits
Simple and architectural.
Strong Bolt-down or in-ground options.
Galvanised finish or stainless steel.
Secures 1 or 2 bikes per rail.
Versatile positioning.
Supports bike frame to meet AS2890.3 security.
Spacing
They can be spaced close together for more compact requirements, or they can be positioned further apart for easy access and more space for larger bikes. The recommended spacing for parallel double sided access is 1000mm centres.
Set-out
They can be set up parallel for a straight 'tunnel' effect, they can be installed parallel at any angle (e.g. at 45 degrees to a wall), they can be installed in-line end to end, or they can be set up free-form.
Quantity
You can start with just one security bike rail to support and lock one bike on each side (1-2 bikes). Then you can add as many rails as needed to support the maximum number of bikes.
Single rail bike racks can also be used for many other applications apart from bike parking!