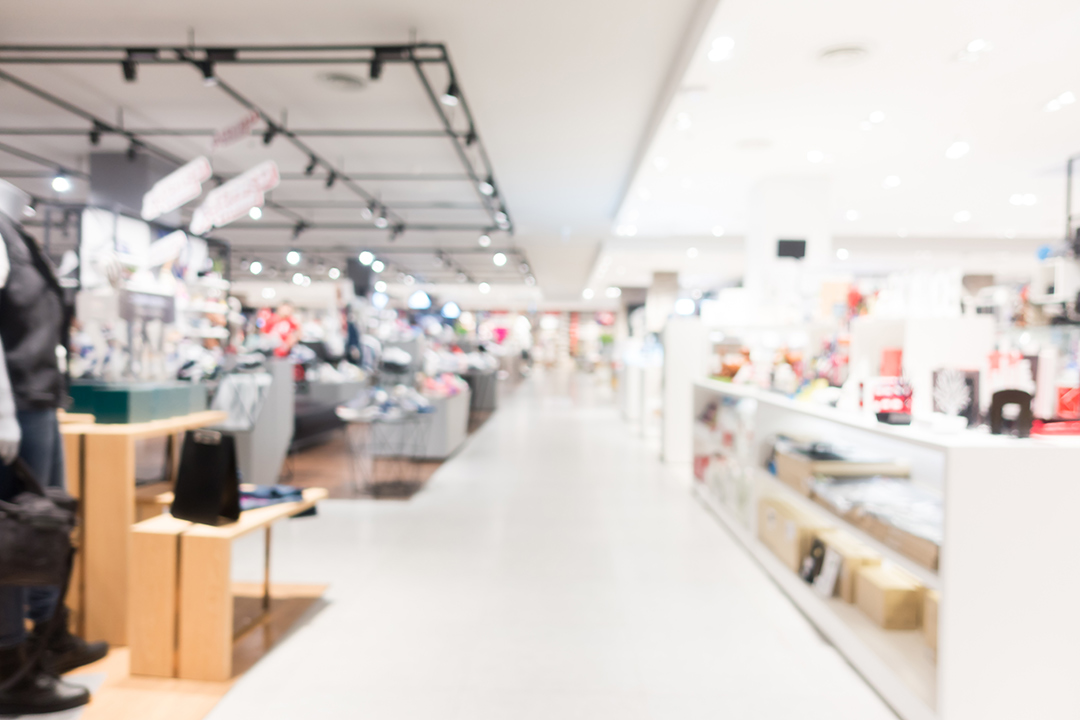 The death of bricks and mortar retail at the hands of online shopping has been greatly exaggerated, according to Australian Retailers Association Executive Director Russell Zimmerman.
"It's well documented that retail is now moving more and more towards online," he said.
"This doesn't mean that if it's moving online, we're not going to have bricks-and-mortar stores.
"Online shopping is part of retail, but it's never going to be the only source of retail sales, there'll always be, for the foreseeable future, bricks-and-mortar stores."
The move to online retailing
Mr Zimmerman said that the biggest change being seen in retail was the way in which retailers were becoming more integrated with online shopping.
"Retailers see it as a far more important channel, which is something that perhaps they did not see in the past," he said.
"For 10 years we've been moving online, but I think we're now seeing retailers really understand the importance of online engagement and ensuring that they are involved in Facebook, Twitter, and so on, and they are now involved in an online space in a totally different way.
"It's been a gradual pickup, but it's certainly come to the forefront now that retailers clearly understand that a large percentage of their sales - and it's growing rapidly- are made online."
Interestingly, it's not just the younger generation that is embracing online shopping.
"I think an interesting aspect of the more mature age demographic is that they still do a lot of research online," Mr Zimmerman said.
"They may end up going into a shop to verify what they've learnt online, whereas a young person will carry out the whole purchase online."
Online shopping isn't necessarily bad news for retailers
The headlines may paint a grim picture for the future of bricks-and-mortar retail, but Mr Zimmerman said online sales could be seen as a complement to traditional retailing methods, rather than competition.
"Something to be remembered when people talk about everything being bought online from Australian retailers is that the money is still going into the pockets of JB Hi-Fi, Kmart, David Jones, Myer and so on," he said. "It's just going in in a different way.
"I think the secret in the online space is that what we're still grappling with is getting delivery costs down to a manageable level."
Traditional shops hold their own online
There's a lot at stake, with Australians spending AU$28.8 billion online in the 12 months to January 2019 according to the National Australia Bank's Online Retail Sales Index.
The Index found that department and variety stores remained the fastest growing category year on year at 29.6 per cent followed by games and toys (20.2 per cent) and takeaway food (12.7 per cent).
According to Power Retail, the top 10 e-commerce website in Australia in 2019 were:
Woolworths
Coles
Catch
ASOS
The Iconic
GraysOnline
Kmart
JB Hi-Fi
Myer
Target
Amazon ranked 15th on the list, which demonstrated that fears the retail juggernaut would upset the Australian e-commerce industry had not, yet, come to pass.
Online shopping isn't the biggest change retail has faced
The internet has transformed the world, but Mr Zimmerman said it wasn't the biggest change in the retail sector.
"One of the biggest changes we ever saw in the retail industry was when we used to go to the store, you would place your order and the [shop staff] would get it ready in a box for you," he said.
"The introduction of supermarkets was just as big a challenge as online is today, if not bigger.
"I think you've got milestones that have happened, such as the change from imperial to metric when we went from pounds, shillings and pence to dollars and cents and from pounds to kilos. That was a big challenge in itself.
"Also, there was a change whereby supermarkets started to sell other things rather than traditional supermarket lines [such as] meat, fresh fruit and vegetables, and started selling more homeware.
"We certainly had a change where we went from shopping strips into shopping centres and everybody said that was the death of shopping strips.
"To some degree it was the death of some shopping strips, but others have survived quite well despite of all of that, and there's an ongoing change in that regard.
"So, I don't think we can say this is the single biggest challenge, but it is one of the bigger changes."
Advantages and disadvantages on online retail
Mr Zimmerman said the internet and online shopping had allowed people who were time poor to buy online at any time of the day or night.
"Trading hours aren't restricted," he said. "If I want to sit at 11 or 12 o'clock at night and order something, I can do it.
"We can also research out of business hours and that was something we couldn't do once upon a time.
"If we wanted to know, for example, what size a fridge was, we had to wait until the store opened, go to the shop with a tape measure and look at whether it fitted in the space we wanted.
"So, the ability to research, the ability to actually purchase things outside of normal trading hours is certainly a big tick.
"One of the disadvantages of online shopping is it's harder to make an add-on sale. You can do it, but it's just a little bit harder.
"That is one part of the issue. I think the other part of it is to make sure that staff fully understand the products, because product knowledge is now king."
Mr Zimmerman said that "the art of online" would centre around "click-and-collect".
"That'll be the next big thing and it's going to be very important for retailers," he said.
"If you can get somebody to order it online, come in and collect it in your store, and then train your staff to make the add-on sale, that will be gold into the future."
How retailers have adapted to new technology
New technology has meant retailers have not only had to adapt their sales models to meet the challenge, but train staff in SEO, websites and social media.
"A lot of smaller retailers have had to rise to the challenge, and probably understand technology that they haven't had to in the past," Mr Zimmerman said
"Some of them have done a very good job of it too.
"They've risen to the challenge and some of the smaller independent retailers have got, in my opinion, websites that might be as good, if not better, than the big retailers.
"It's obviously created other concerns for them, such as how do they adapt to having things sent out online and working with delivery services like Australia Post, because people want deliveries quickly.
"Understanding your website ranking and making sure you keep your ranking up there, is definitely another part of the challenge and then, as I said earlier, training staff to make sure their knowledge is better than the information you can find on the website.
"There is the art. When a customer comes in, it's vital to validate what the customer has learnt online and the other thing is to understand the latest information. Essentially, you've got to be up to date because if you're not up to date, you're out of business."
What does the future hold for retailing in Australia
Mr Zimmerman has a positive outlook on the future of retail in Australia.
"I think it's an exciting time for retailers," he said. "I once asked a journalist: 'Have you any idea where the first shopping centre was built?'.
"They said the USA, and I said, 'absolutely not'. The first shopping centre was built in Turkey and it's called the Bazaar.
"And my point to the journalist was that the Bazaar was a forerunner to what we see now, the great Westfields and Centros and those sorts of retailing dynasties.
"Shopping centres are also going through a challenging time, because for 30 or 40 years they've had retailers virtually knocking at their doors and lining up to get in.
"I suspect that moving forward they're going to have to look for different ways of filling their shopping centres because the way online shopping is growing, some retailers in future may not want to have the number of shops that they've got.
"But having said that, there will always be places such as shopping centres where we need to go and talk to and see people.
"I think what you're going to see into the future is a change in the way some shopping centres are built, what they have in them, what stores they have, and who they include as tenants.
"That's where the big change will occur. I think it's started, and I think it will be ongoing."
Shopping centre design goes back to the future
The changes have already begun in some areas, with the Rouse Hill Town Centre in north-west Sydney, outstanding examples of what can be achieved.
Rouse Hill Town Centre takes the traditional enclosed building model and turns it inside out – literally. The centre, opened in 2007 and owned by GPT, is an indoor-outdoor quadrant created by two intersecting streets.
Wide walkways between the shops are covered or open to the sky and lead shoppers from one area to another.
The entire centre surrounds a huge public space that features a water feature with jets that spray out of the ground where children are encouraged to play while their parents sit on surrounding benches or café tables.
The space leads to the library above the cafes, while home units, built above the shops, have a view of the entire area.
Then there is the rooftop garden, buskers, and regular events including street parades and festivals.
There is a great sense of community in what is best described as a hybrid of shopping centre, old fashioned shopping strip, village green and bazaar.
The centre has also embraced online technology, including its website and well-managed social media, and used it to enhance the experience of residents and attract visitors.
Its website and social media promote community events that bring visitors to the centre, who return to shop and dine because of the atmosphere, which is something no online shopping experience can give.
Rouse Hill Town Centre, and others like it, best exemplify how bricks and mortar retail is finding the way forward by harnessing online tools instead of fighting against them and looking to grow beyond a place that merely sells goods and services to create a true community.