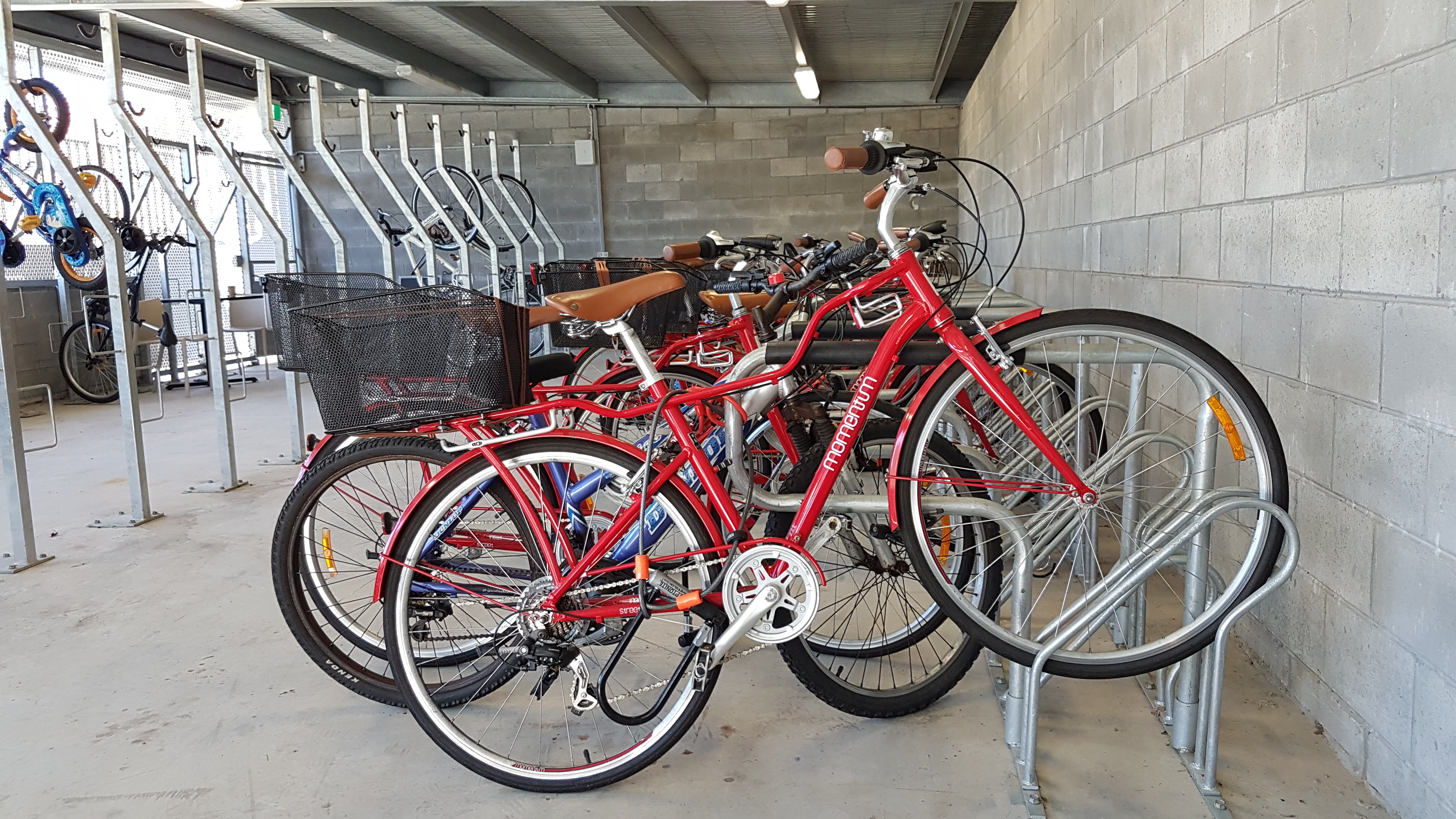 What bike storage rack is best for end-of-trip facilities or basement bike storerooms?
Area Safe has a range of bike racks that are specially designed to accommodate as many bikes as possible in secure bike cages. The best planned bike storage rooms will use several different types of bike racks within the same bike compound for the best utilisation of space. Basements have many building services to contend with such as air vents, ducting, pump rooms, electrical cable trays and conduits, wire mesh fences etc, all of which tend to reduce the amount of usable space for bike racks. Area Safe recommends the following bike racks to make the best use of parking space in basements:
Wall Mounted -
Wall Mounted Hanging Bike Rack –
Supports 2 bikes vertically from the wheel rim.
Rubber coated support hooks prevent scratching.
Popular for basement car parks, bike storage rooms and other 'end-of-trip facilities'.
Single Wall Mounted Bike Rack –
Individual bike wall hanger.
Mount in straight or staggered layouts to suit the ceiling height or bike storage capacity required.
Stores one bike vertically by the wheel rim.
Supports the bike frame to meet Class 2 or 3 security level as per AS2890.3.
Buffalo Bike Rack –
This wall mounted bike rack supports 1 or 2 bikes horizontally and parallel to the wall by the top bike frame (or an adaptor bar for shaped bike frames).
Designed to utilise the 'dead' space above car bonnets.
The bike rack of choice for many apartment car parks and multi-unit residential complexes.
Durable foam padding protects the bike from scratching.
Meets Class 2 or 3 security level for AS2890.3.
Floor Mounted -
Compact P4 Bike Rack –
Compact multi-bike storage.
Can be set up for one sided, double sided, straight or angled parking.
Provides excellent bike frame support for Class 2 or 3 security as per AS2890.3.
Floor Mounted Hanging Bike Rack –
Single Rail Bike Racks (Single Hitch, Single Arch, Single Hoop) –
Secures 1 or 2 bikes.
Versatile positioning.
Supports bike frame to meet AS2890.3 security.
Contact Us today on 1300 889 821 to discuss your requirements for basement bike parking!