The Waste Separation Alphabet for Schools
---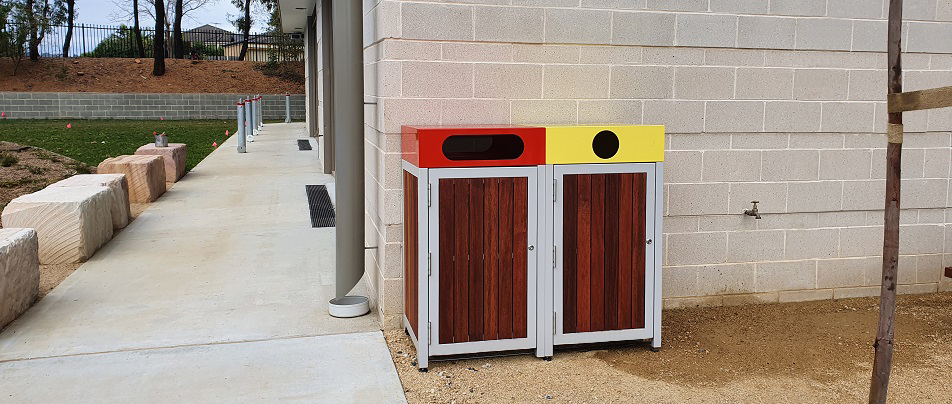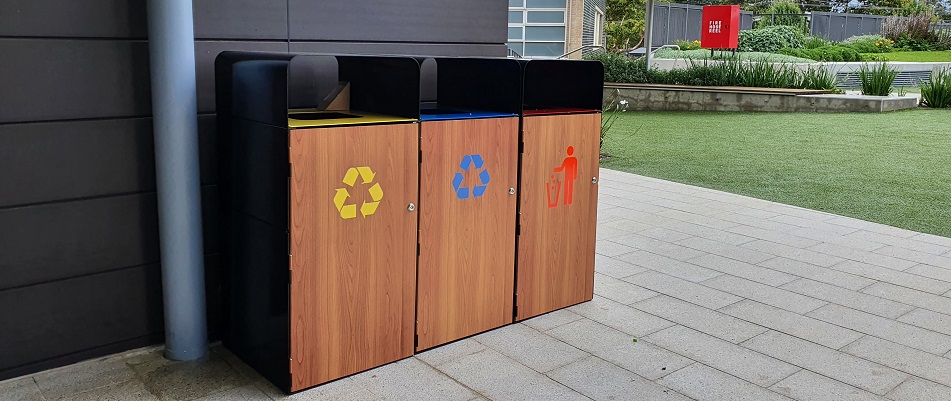 - Action tips that schools have proved to work:
A - Add Signage on the bins with a clear message. Involve the community in designing the graphics as this creates 'buy-in'- a sense of 'ownership' and pride in the project.
B - Blue is for Paper. Bold waste stream colours are essential on bins. This doesn't have to be the whole bin but the colour code needs to stand out distinctly for quick and easy identification.
C - Create Competition. This is especially relevant to schools where they can pit house teams against each other to compete for earning the most house points or the most Earn & Return money raised for the most recycling.
D - Display the Results. Task the student leadership to manage a 10c bottles and cans program. Encourage them to publish the results weekly and budget for purchasing additional bins or other recycling equipment for the project with the funds generated. It is surprising how much cash can be generated in a short time!
E - Establish a reduce, reuse, recycle education program starting with preparatory and junior students. They will take what they learn right through school and beyond.
F - Feedback - get feedback from the waste management contractor.
G - Green is for Organics - Generate participation through class discussion and student brainstorm sessions.
H - Hold frequent progress update sessions – let everyone know the good and the bad with how the program is going.
I - Install quality bins that look good so that students are proud to use them correctly.
J - Journey – take students to visit recycling facilities for firsthand experience.
K - Keep the school grounds neat and tidy. Maintain a tidy culture.
L - Language – use the right language, for example signage for 'Landfill' indicates where the waste is going as compared to 'Garbage' which is quite a meaningless label.
M - Monitor the rubbish, frequently check on what is placed in each bin. Make this a class research exercise – it is amazing how this can effect change.
N - Notice people doing something good.
O - Open Top Bins are for indoors only, otherwise pesky birds will destroy your best efforts!
P - Progress – start small and build the program over time.
Q - Quickly reward for doing the right thing at the time. Even just a passing acknowledgement can work wonders!
R - Red is for Rubbish (Landfill) – Consider the psychological effect of having rubbish bins that are smaller than the recycling bins.
S - Set goals that are achievable and don't give up.
T - Teamwork – Be part of the solution, not the pollution.
U - Upbeat – stay positive. If it doesn't challenge you, it doesn't change you.
V - Volunteer – leading is doing. Staff and student leadership can show by example and effect change.
W - Waste is not waste until we waste it.
X - Pictograms of prohibited items with a red X over them can help stop the wrong items going in the bin.
Y - Yellow is for Recycling – Reuse the past, recycle the present, save the future.
Z - Zero – Towards carbon zero is the only standard.