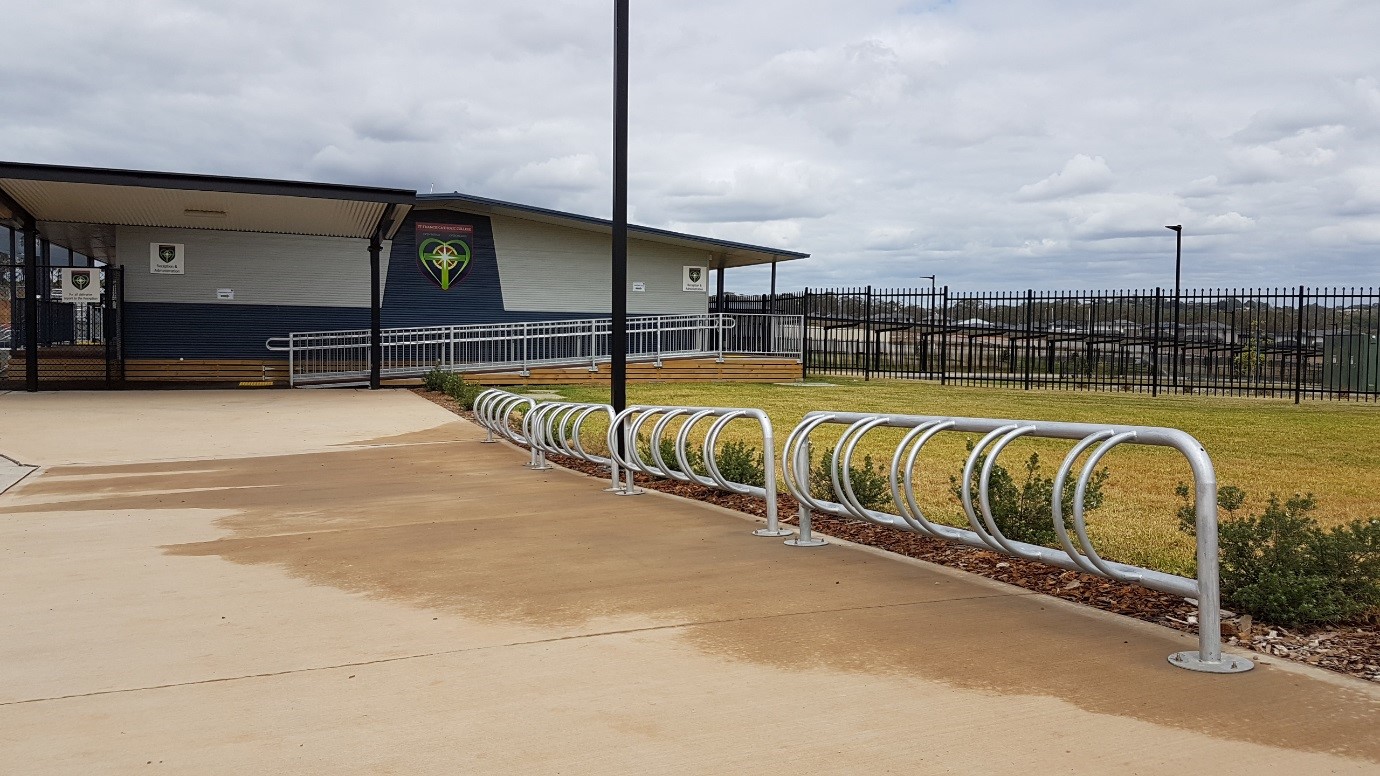 What bike racks are popular at schools? While Universities and TAFE Campuses tend to prefer high security bike racks such as the Single Hoop Bike Rails, Coat Hanger Style and the Compact P4 Bike Racks, most schools tend to prefer the simple Multi Bike Stations (pictured), Low Profile Bike Racks, smart 5-Bike Rack and the all-popular Scooter Racks.
This is because these school bike racks are quick and easy to hitch the bike up to, and cater well to school age students' bikes as compared to bikes used by adult students. These schoolie bike racks are also generally very cost-effective for what is required.
Area Safe Products stock large quantities of a vast range of different bike racks – check out the full range online HERE.
Be free to contact us today on 1300 889 821 and discuss your requirements!