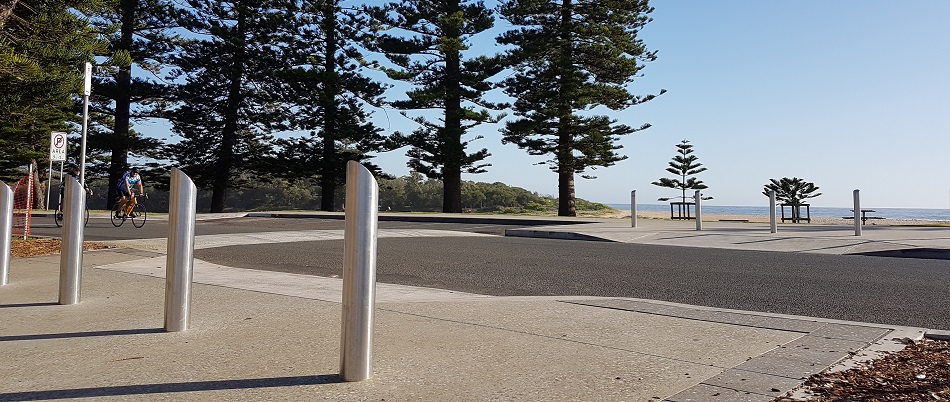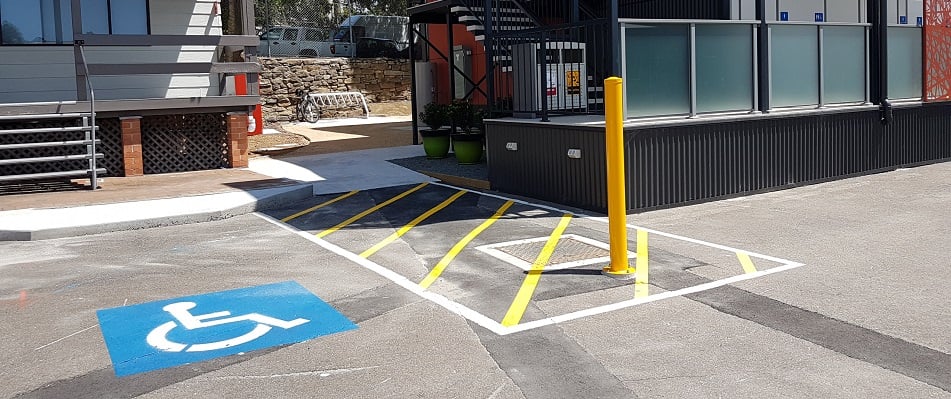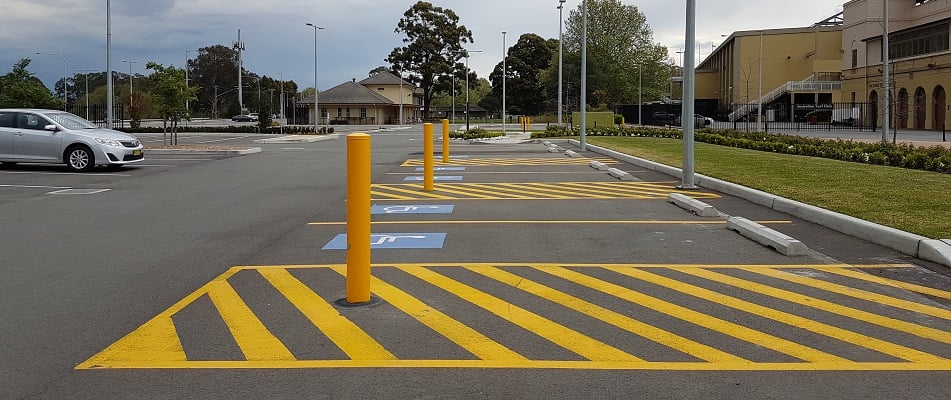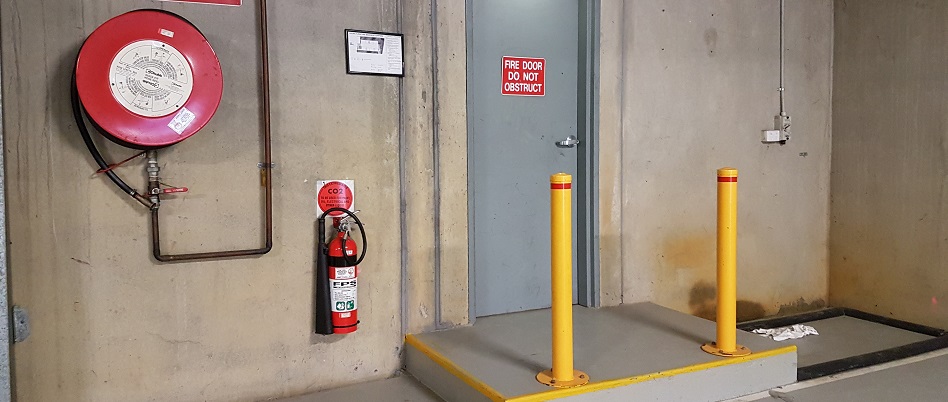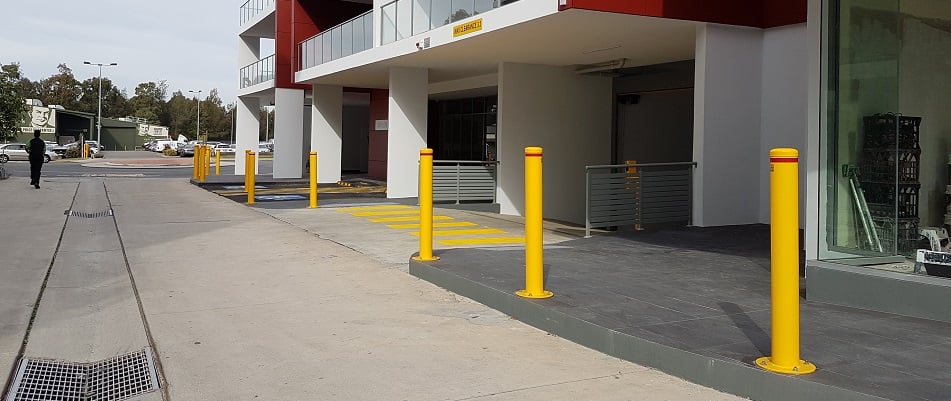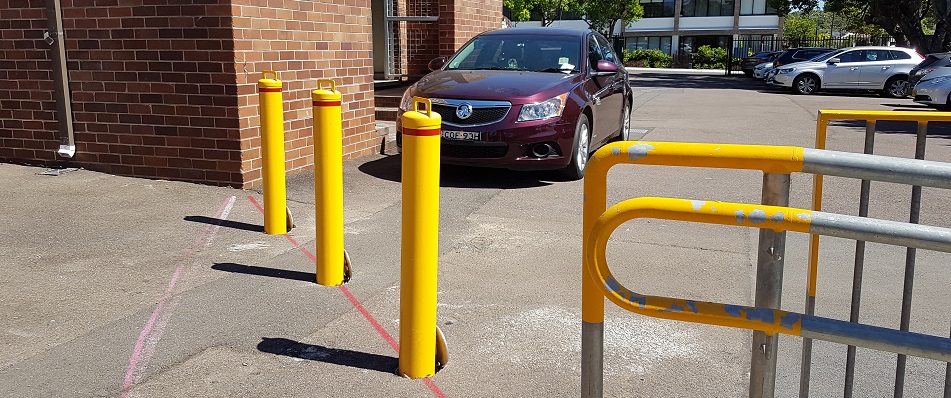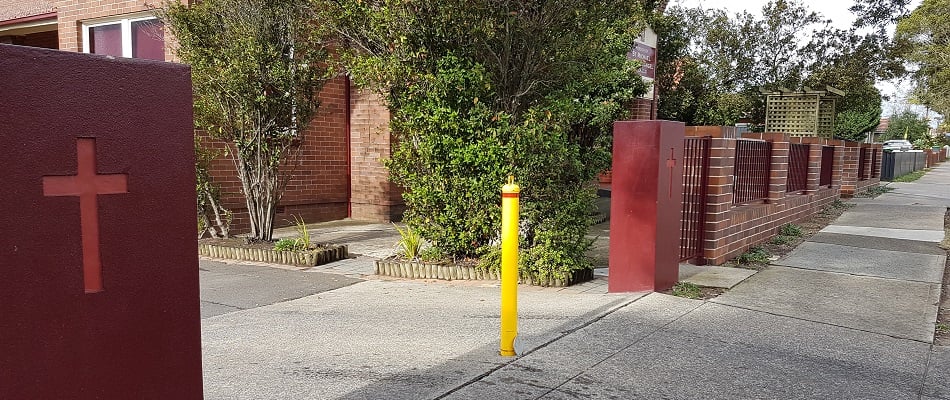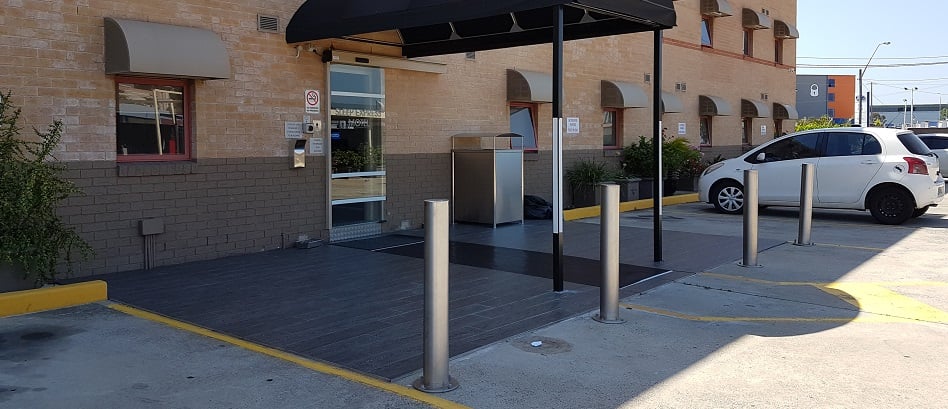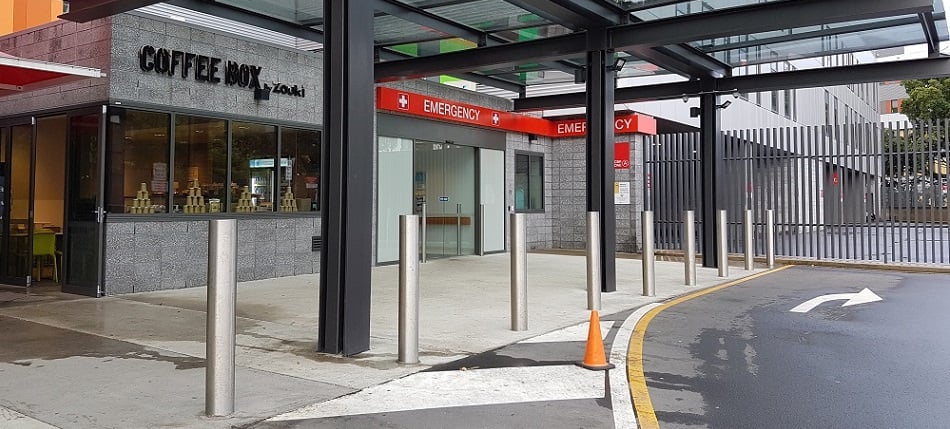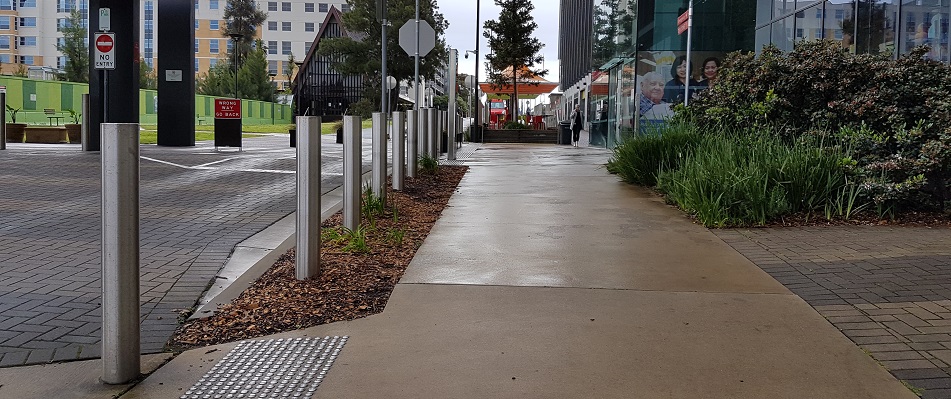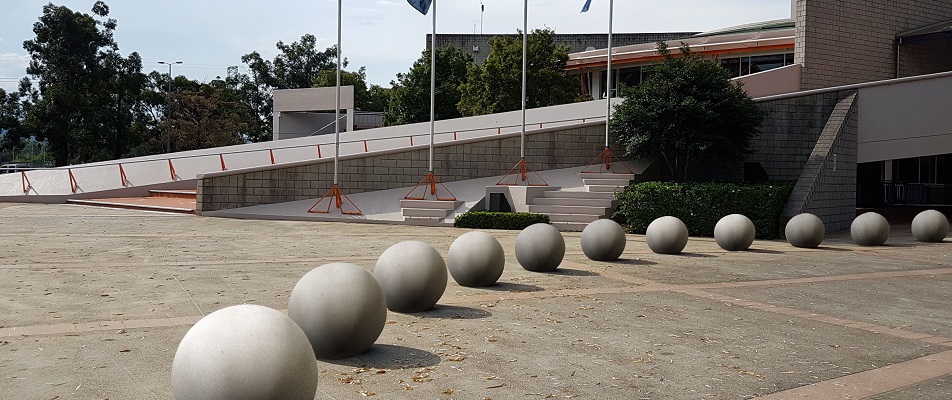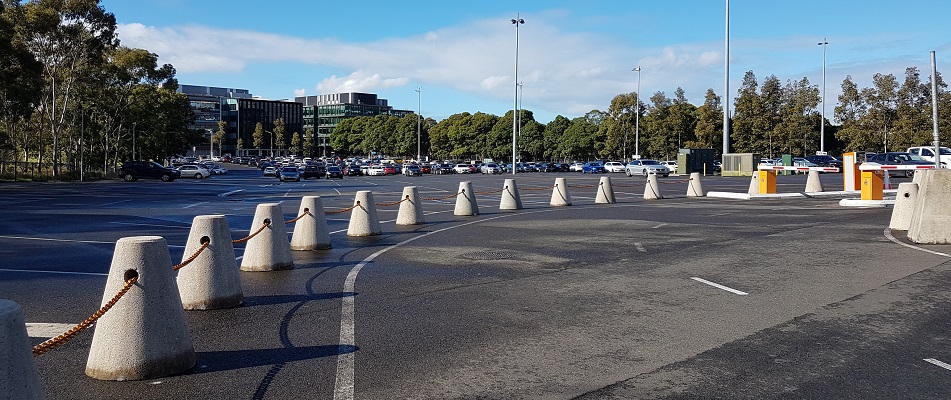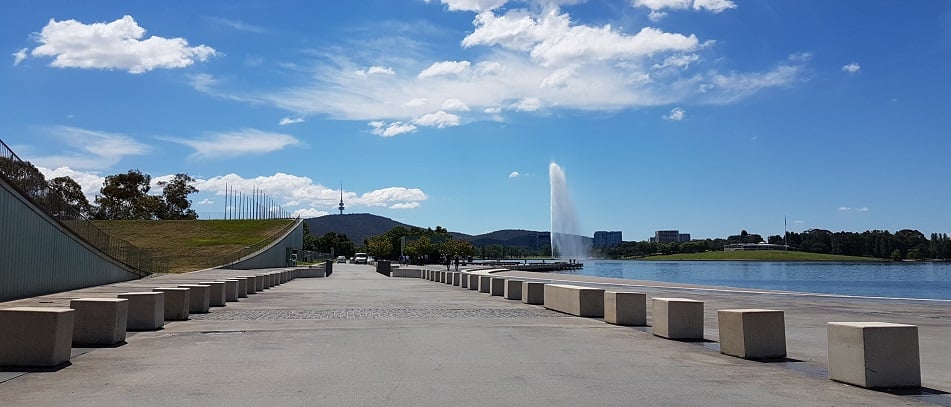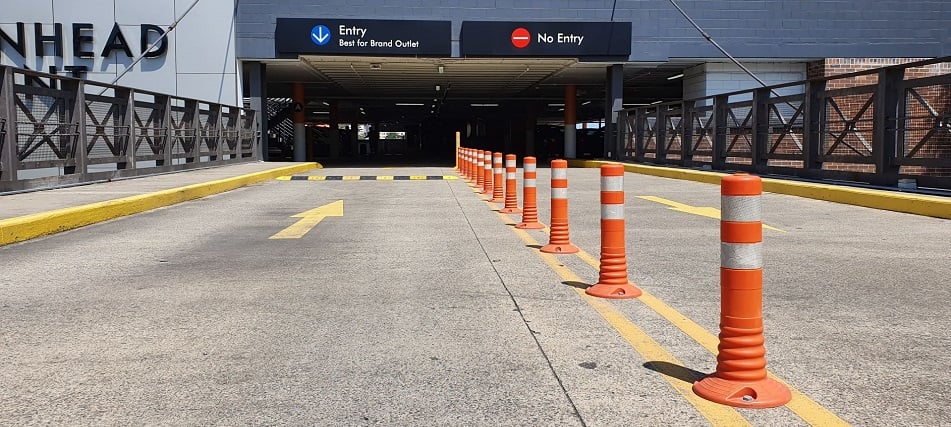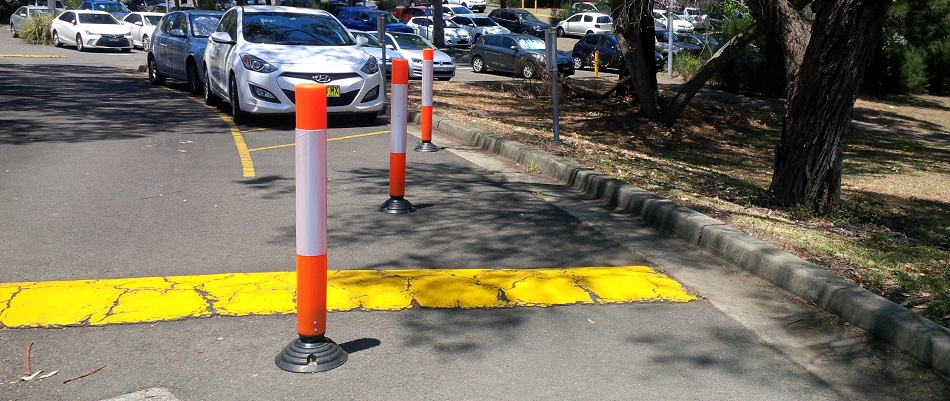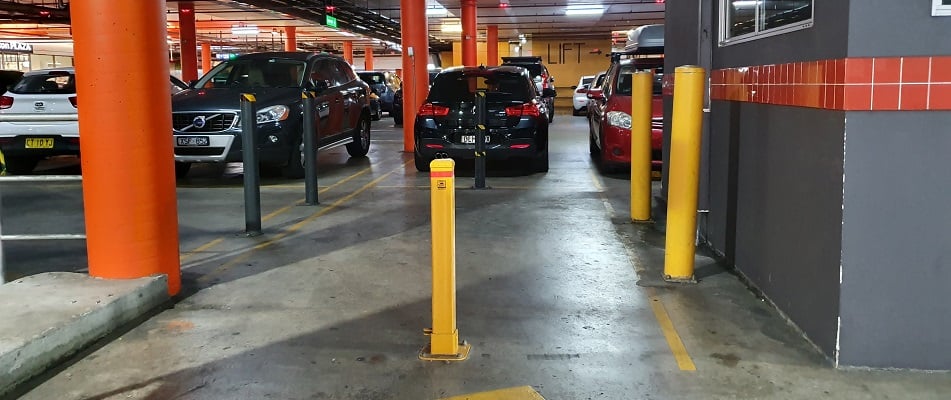 The installation of bollards is a critical and in-expensive form of carpark protection in comparison to the damage that could occur when the correct protection measures have not been implemented. It is fundamental that the correct type of bollard is selected for appropriate use and application, as sometimes not all situations are considered.
Steel safety bollards are essential for traffic control, directing pedestrians or limiting their access, and for protecting property. The in-ground and base plate bollards are available in powder coat or galvanised steel finishes, selection will depend on the environment of application. Steel bollards within carparks are most commonly used for shared zones, and to protect shop fronts, pedestrian footpaths from passing vehicle traffic, fire hydrants or trolley bays as well as loading docks, ramps and kerb entries. Steel bollards are also used in disabled share zones in car parking areas. There is only one Australian Standard that applies to bollards and that is when they are being used in disabled share zones. The standard indicates that a shared zone bollard must be 1300mm high.
A removable bollard can be removed to open up a driveway, footpath, garage or factory door to vehicle traffic. They are often used in areas to secure shop fronts or factory doors overnight or to limit vehicle access to a council footpath. It can then be unlocked via padlock or key operated mechanisms to allow access to those required vehicles. Our range of sturdy, tamper proof removable bollards will effectively deter attempts to ram into high value property or sensitive areas in your facility. The correct storage of the removable bollards is important in maintaining the quality of the locking mechanisms and the post itself. Premium storage sleeves are available for in-ground or off site storage of the bollard when removed and not in use.
The general purpose as with most bollards, is to protect assets within your facility, but along with this, stainless steel bollards are often chosen because of their pleasant appeal or their corrosive resistant nature. Stainless steel bollards are used at the entrance of train stations, airports, shopping centres, hotels, schools, universities, cafes, stadiums and many other public facilities. Simply put, if you are wanting to protect an area where the aesthetics match the importance of safety and security, stainless steel bollards are the answer. They are available in both in-ground and base plate options with flat or mitre-tops to contribute to the sophistication of the design. The Area Safe range of Stainless Steel Bollards is 316 grade stainless steel, ensuring there will be no corrosion of your bollard, especially within facilities near salt water, such as the beach.
Concrete bollards are a large concrete object available in sphere, cube, log, hexagon, frustum, and plinth shapes, acting as a control, deterrent or director to any form of traffic. They are also commonly used as an anti-terror or anti-ram bollard at the entrance of public organisations such as councils, recreation centres or stadiums where large crowds are present. Their appeal for urban and architectural design also makes them a great choice when wanting to give modern aesthetics to a new urban environment such as public parks, reserves, shared eating and recreational spaces or even courtyards. The concrete plinth mount also acts as a solid support when mounting seats and benches, used in public places as additional seating. Plinth mount seating and benches that are used on these concrete bollards can be found in our Australian Made, Premium range Astra Street Furniture.
In spaces prone to accidental damage such as carparks and drop off areas, impact recovery bollards are the perfect solution. These styles of bollards are designed to rebound back into their vertical position immediately after impact. The only design available in the Area Safe range that is intended to be completely run over are the One Piece Flexible Bollards. This is because they are one piece of solid durable rubber and will rebound completely once the vehicle has cleared.
A car space protector is a unique bollard that has been designed to control access and protect designated parking bays from unsolicited vehicle parking. They are ideal when wanting to reserve your spot at your workplace, so co-workers don't steal your parking spot! They are also used in car parking blocks where different companies such as hotels and corporate offices use the same parking space, and spots are allocated accordingly to employees and visitors. There are a various amount of design options such as pivoted base plate bollards, traditional padlock secured space protector, key operated space protectors, and plate parking space protector.
Area Safe Products have an extensive range of bollards that cover a variety of uses in different environments. It is crucial the above information is taken into consideration when choosing your style of bollard to ensure they are completely performing to their required purpose and reducing the risk of damage to your facility, vehicles and pedestrians in the surrounding area.