What to look out for when choosing Steel Bollards
---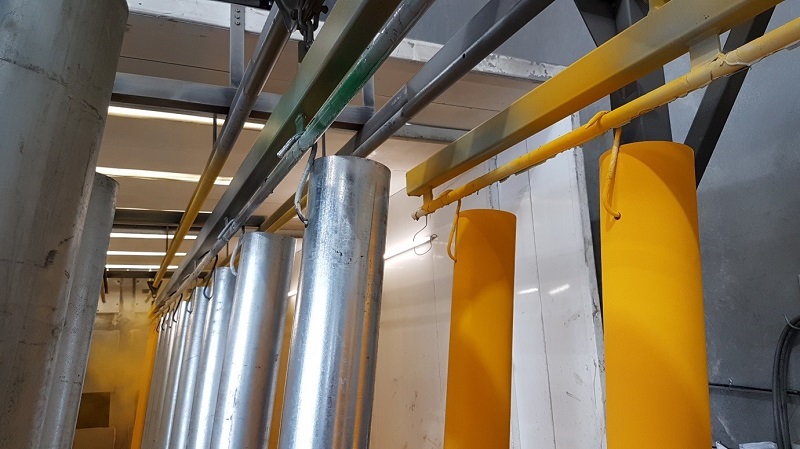 Area Safe Products imports and manufactures an extensive range of steel bollards for a large variety of purposes. From small plain gal bollards through to large architectural stainless steel bollards, Area Safe will be able to provide expert advice and background on the best bollards for your needs.
With a background knowledge of best practice manufacturing processes and an understanding of relevant standards and compliance requirements, Area Safe can provide 'Trusted Support' for choosing & installing steel bollards. We have found there is several areas that clients should be aware of in the decision and installation processes. Unfortunately there is bollard providers in Australia that sell low quality bollards and, in some cases, non-compliant bollards and coupled with unreliable advice, this is resulting in safety hazards and incidents that could have been avoided.
Some of the key areas to look out for when choosing a steel bollard include:
The wall thickness of the steel bollard – look out for lightweight steel bollards with wall thicknesses of between 2mm - 3.5mm. These bollards are very weak and, in most cases, will not provide adequate protection. Ask for Area Safe's 5mm wall steel bollards!
The bollard diameter – It is important to consider the level of protection you are trying to achieve and choose the right diameter accordingly. Area Safe provide a range of diameters from 75mm through to 220mm. If you choose too small a diameter you may not have the appropriate protection and a serious accident could occur. On the other hand, we often have clients asking for bollards that are over-specked for what they require.
The height of the bollard – Steel Bollards from Area Safe also come in a variety of heights. The most common height is 1200mm but they also come in 900mm, 1000mm and 1300mm. custom lengths are available upon request. If you are requiring a bollard for a disabled shared space, it must be 1300mm high to comply to DDA & Australian Standard requirements. Ask for our 115mm x 1300mm Yellow Base Plate Bollard (08-SF115BP).
The colour of the bollard – Steel Bollards come standard in powdercoated yellow, plain gal or stainless steel. Sometimes upmarket areas like 5 star hotels or high end shopping centres may require black or some other colour bollard. Area Safe can custom powdercoat bollards to any Dulux Powdercoat Colour.
The grade of stainless steel on a stainless steel bollard – Stainless Steel bollards are used for either the aesthetics or the corrosion resistance. If you are choosing stainless steel bollards for the corrosion resistance, it is important to ensure your bollard is 316 grade stainless. Often 304 grade (or less) is not adequate enough protection, especially when installed near salt water. Ensure you ask for Area Safe's 316 grade stainless steel bollards (all our range is 316 grade). For more information on stainless steel grade differences see here.
The size of the base plate on the steel bollard – Another important strength (or weak) point of a steel bollard is the base plate. Some manufacturers make square base plates that are only 25% larger than the diameter of the bollard. Ensure that the base plate of your steel bollard is a minimum of 50% larger than the diameter of the bollard. Most of Area Safe's bollard base plates are more than double the diameter of the bollard itself. This gives it more leverage and strength if the bollard is hit.
The installation position of the steel bollard – it is important when installing to keep steel bollards far enough away from assets like fire hydrants or doors. If hit, they will slow or stop a vehicle down but still may bend over. Therefore, if they are installed too close to the asset they are protecting it could still cause damage.
For further advice, questions or support on your bollard requirements, call or email and speak to our friendly customer support staff – contact details. Area Safe's promise is 'Quality Products –Trusted Support' – put us to the test now!