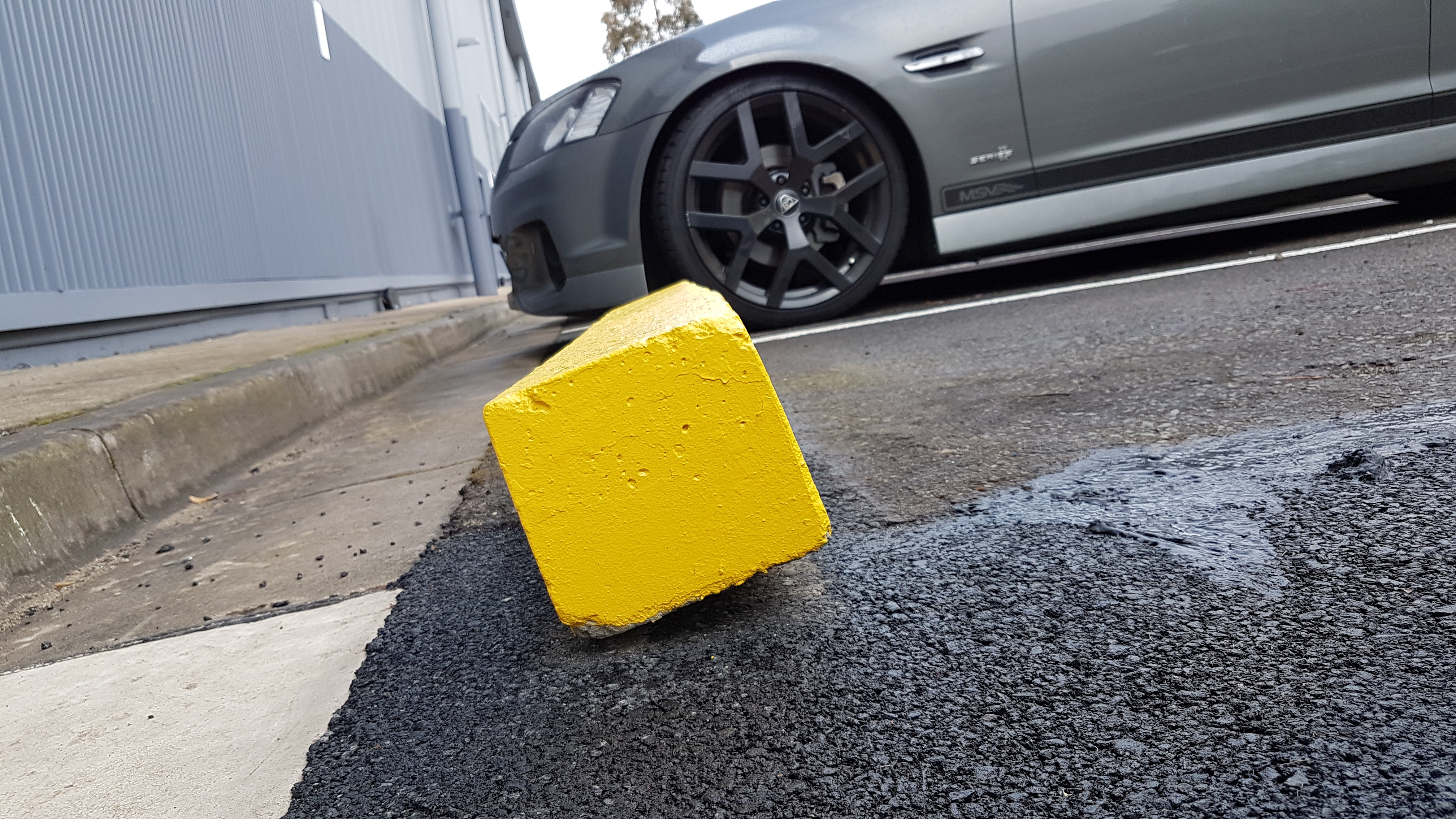 Why concrete wheel stops tip over: Old brands of concrete wheel stoppers were often tipped over from vehicles bumping against them, leaving an unsightly mess, dangerous trip hazard and an expensive repair job. These are a square shaped style that tips over easily because the box shaped profile allows the force of the wheel against the top corner to act in the same way as a lever. The force of the wheel's motion tends to push it forward and over.
Area Safe concrete wheel stops are designed in such a way to stop them being tipped over. This is by way of the wheel stop profile, which incorporates a distinct bevel on the top corners so that the wheel stop gets pushed downwards and onto the slab, instead of being pushed forward and over.
Area Safe Products supply 4 different concrete wheel stops – 1.65m for cars, 1m and 2m for light to medium vehicles/ heavy vehicles and 2.5m for heavy vehicles.