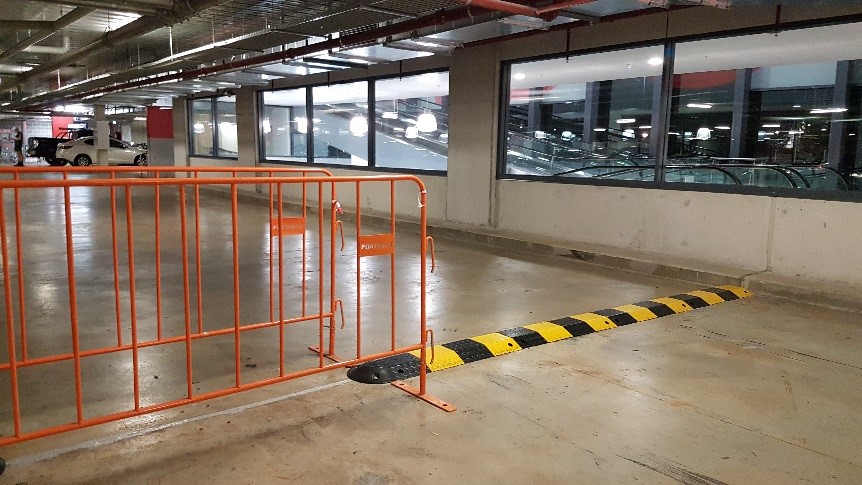 Did you know that selected heavy vehicle speed humps can be used as cable covers in car parks and hard stand areas in service stations and truck depots?
We have seen car parks where steel speed hump has also been used as an expansion joint cover, from one side of the car park to the other. Not good for several reasons:
(1) Shopping trolleys are not 4WD – shoppers get frustrated when they can't push the trolley over it to get to their car.
(2) Speed humps have no slotted fixing holes, so they restrict the natural movement of the slab as it expands and contracts.
(3) Because there is no provision for movement, the slab edges can eventually break away or the fasteners could shear off which in turn creates a costly repair job.
Expansion joints in suspended slabs such as those in multi-deck car parks are one of the most important engineering elements in the structure. These joints can be very costly if they are not properly designed, installed or protected with a purpose-made
expansion joint cover
. Lean on our trusted support - Do it right the first time!